Gain critical clarity with satellite tasking
Task ICEYE SAR satellites to access groundbreaking data on any location on Earth – day or night and in any weather. The process is simple and images are usually delivered within 24 to 48 hours of your initial request.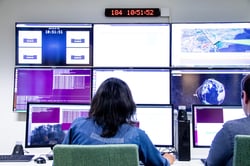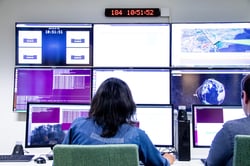 Ordering SAR data – made simple
We believe access to reliable and timely SAR Earth observation data should be available to all, so we provide access options designed to meet your specific mission needs and collection timeframes. The process begins with defining your area of interest, revisit frequency and other parameters. The first images are usually acquired, downlinked, decoded and processed within 24 hours of the initial request and delivered within 8 hours after that.
Customer request
New image orders with specifications such as area of interest, imaging mode, inclination angles and other tasking requirements are submitted via email.
Order feasibility and confirmation
Once received, the order is processed within 24h using the provided imaging parameters to find the best option for image acquisition.
Image acquisition
The images are downlinked and the data is decoded and processed.
Quality control and image delivery
Next we verify that the frames contain the customer's target location, that they meet the product specifications, and that they do not contain any disqualifying ambiguities. The imagery is delivered to you within 8h of the data being downlinked.
Archive imagery
As an ICEYE customer, you have access to a complete catalog of archive imagery that is available to order. Imagery remains in the ICEYE Archive Catalog for at least seven days after acquisition.
Standard order
Get timely access to images of your area of interest. Once your order is placed, our tasking experts will study the feasibility and deliver an acquisition plan for you to approve. Downlinked and decoded imagery is usually delivered within 32 hours of request.
Standard orders consist of:
AREA OF INTEREST
Define your area of interest in the form of a latitude/longitude pair inthe WGS84 coordinate system or attach a KML/KMZ or GeoJSON file to your order.
Timing information
Include the start and end time for your order, acquisition time windows, and repeat cycle.
Acquisition type
Select whether you would like a single acquisition of your area of interest (AOI) or a stack of images of the same AOI over a defined period of time.
Imaging mode
Choose the imaging mode that suits your specific needs. Available modes: Strip, Spot and Scan.
Required delivery date
Once your order is confirmed, the acquired imagery will be delivered to you on agreed timelines.
Feasibility study
You can order a feasibility study of any standard order you are considering.
Custom order
Place a custom order when you need increased flexibility like a coverage of an extremely wide area, images acquired within a very specific timeframe, or more frequent acquisitions. Below are examples of options that are currently available as part of a custom order:
MOSAICS
Coverage of large areas by acquiring multiple images.
Custom coverage requirement
Each acquired image mustcover a minimum percentage of the area of interest (AOI).
Local time deviation limits
Images belonging to a stack or mosaiccollection should be acquired within a certain local time range.
Long image size requirements
Images that exceed the standardframe size of the requested imaging mode to cover the desired AOI. For example, long Strip acquisitions.
Azimuth angle deviation limits
Images belonging to a stack or mosaic collection should be acquired within a certain azimuth angle range.
Custom acquisition time windows
For example a 72- or 96-hour time windows foreach acquisition.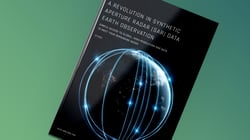 PDF
SAR DATA BROCHURE
Learn more about ICEYE SAR satellite data for persistent monitoring, and specific imaging modes.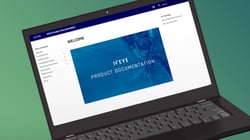 PAGE
PRODUCT DOCUMENTATION
The product documentation describes ICEYE SAR product specifications, image ordering process, and related support information.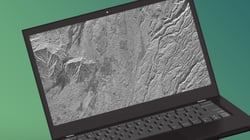 PAGE
EXAMPLE DATASETS
Download free examples of ICEYE SAR data for all ICEYE imaging modes, available in a standard customer delivery package.
Working with ICEYE SAR data
ICEYE SAR data can be viewed and processed with variaty of commercial and open-source software tools.
Related blog posts
Explore relevant use cases of ICEYE SAR satellite data for intelligence, security, maritime, and insurance industry.