SEE MORE WITH MODES
Get unprecedented visibility and flexibility with Spot, Strip and Scan imaging modes. Monitor areas up to 50,000 km² and zoom in to areas of interest at very high resolution down to under 1 meter – day, night and in any weather.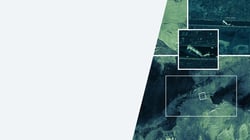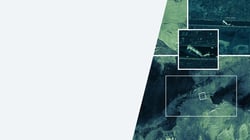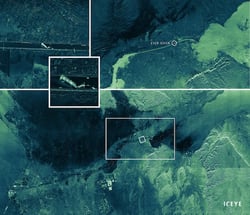 MADE FOR CHANGE DETECTION
SAR satellites are designed for change detection. Images of the ground taken from the same location in space will always be identical unless something changes. ICEYE's Daily Coherent Ground Track Repeat capability means that our SAR satellites capture images from precisely the same imaging geometry every 24 hours – unlocking completely new levels of change detection. And our unique Spot, Strip and Scan modes give you the flexibility to monitor very large areas and zoom in to areas of interest at ultra-high resolution as needed.
SPOT MODE
Spot mode enables the finest resolution and largest available scene size for detailed monitoring, delivered up to multiple times per day and in any weather. Use Spot mode for object identification and highly detailed change detection.
STRIP MODE
Strip mode is perfect for detecting changes to vast sea and land areas. Use Strip mode to see and respond to natural disasters and illegal activities and to persistently monitor borders, coastal areas or any location of interest.
SCAN MODE
Scan mode can cover an area up to 100 km by 100 km. Scan mode is particularly effective for acquiring wide coverage imagery for maritime use cases, where national security authorities and maritime safety officials need persistent visibility.
POWERED BY A UNIQUE ANTENNA
The antenna on ICEYE's SAR satellites is designed to enable a completely new level of flexibility and timely access to reliable change detection data. It's an electronically-steered phased array that can be controlled with software to make the beam point in a range of directions as needed.
Spot imaging mode
Spot offers the finest resolution available. Slant resolution: 0.5 m x 0.25 m. Ground resolution: 1.0 m x 1.0 m. Scene size: 5 km x 5 km. Incidence angles: 20-35°
Spot Extended area (SLEA) imaging mode
Spot Extended Area provides largest very-high resolution SAR imagery. Slant resolution: 0.5 m x 1.0 m. Ground resolution: 1.0 m x 1.0 m. Scene size: 15 km x 15 km. Incidence angles: 20-35°
Strip imaging mode
Strip mode enables imaging any area on Earth, at any time with spatial resolutions of 3 meters and scene size of 30 km x 50 km. Slant resolution: 0.5–2.5 m x 3.0 m. Ground resolution: 3.0 m x 3.0 m. Scene size: 30 km x 50 km. Incidence angles: 15-30°
Scan imaging mode
Scan is a wide-area imaging mode enabling acquiring 10,000 km² in a single SAR image. Ground resolution: 15 m x 15 m. Scene size: 100 km x 100 km. Incidence angles: 21-29°
DATA FORMATS
There are two basic formats of ICEYE images: complex images in the slant plane and amplitude images projected to the ground surface.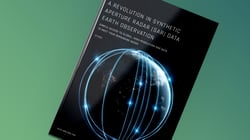 PDF
SAR DATA BROCHURE
Learn more about ICEYE SAR satellite data for persistent monitoring, and specific imaging modes.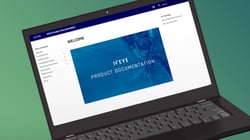 PAGE
PRODUCT DOCUMENTATION
The product documentation describes ICEYE SAR product specifications, image ordering process, and related support information.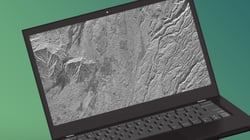 PAGE
EXAMPLE DATASETS
Download free examples of ICEYE SAR data for all ICEYE imaging modes, available in a standard customer delivery package.
WORKING WITH ICEYE SAR DATA
ICEYE SAR data can be viewed and processed with a variety of commercial and open-source software tools. We've created a set of simple tutorials to guide you along.
ACCESS DATA THROUGH ESA PROGRAMMES
ICEYE Earth observation data can also be downloaded via the European Space Agency's (ESA) Earthnet Programmes for scientific, research and Earth observation application development.
RELATED BLOG POSTS
Deep dive into how ICEYE imaging modes are enabling unprecedented levels of change detection for intelligence, defence, scientific and commercial customers.