Flood monitoring
Get accurate data on water-caused damage to the insured property during floods, in a global scale.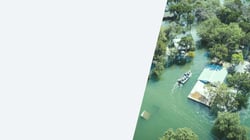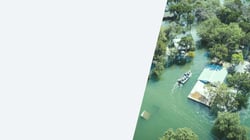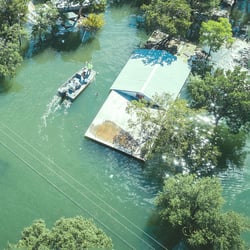 Closing the data gap for the insurance and the government sector
WITH RELIABLE DATA FOR FLOOD DEPTH, EXTENT, AND DURATION, WITHIN HOURS OF A GIVEN FLOOD PEAK.
Innovating Flood Risk Management for P&C Insurance
With Building-Level Flood Impact Data
A TRANSFORMATIVE CAPABILITY
ICEYE's Flood Insights product is the world's first global and always-on data utility developed for the unique needs of insurers and Emergency Management organizations. Our SAR satellite technology enables our clients to accurately and quickly size damage, streamline the claims process, build new products like parametric offerings and move into untapped markets.
Latest flood briefings
Explore our collection of near real-time flood mapping and analysis from across the globe.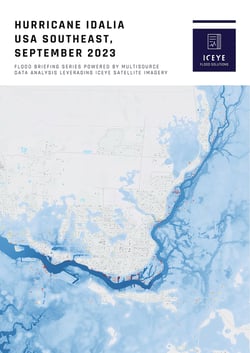 PDF
Flooding from Hurricane Idalia in Southeast US
View ICEYE's flood briefing on the flooding from Hurricane Idalia in Southeast US from September 2023.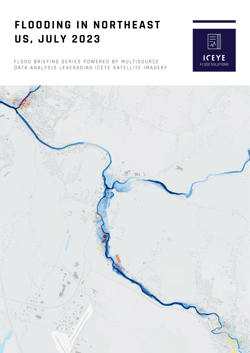 PDF
Flooding in Northeast US
View ICEYE's flood briefing on the flooding in Northeast US from July 2023.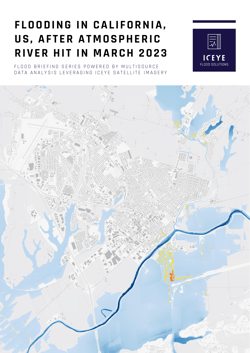 PDF
Flood Briefing: California, US
View ICEYE's flood briefing after atmospheric river hit in California, US
Stay in the know
Our clients have access to near real-time hazard and damage data to accurately and quickly respond to natural disasters, improve their decision-making, and ultimately transform their customer experience.
Contact us
Subscribe to natcat insights
How it's done
Our Flood Insights Product combines ICEYE SAR imagery with an abundance of third-party data, algorithms and machine learning, supported by a team of experts from the fields of meteorology and advanced geospatial analytics. Depending on the individual needs of each customer organization, we deliver an actionable output of flood depth and extent data that can seamlessly flow into the business and portfolio systems that insurance companies use today.
---
1. MONITORING, TARGETING
& REVIEWING
Find, target, acquire data, and review data for flood globally, day and night, through clouds and darkness.
---
2. MULTI-SOURCE ANALYSIS
Combine SAR imagery with auxiliary data to create accurate flood extent and depth output.
---
3. DELIVERY
Reliable flood hazard data delivered in near-real-time, within a day of our first imagery acquisition followed by ongoing daily updates as the flooding evolves.
---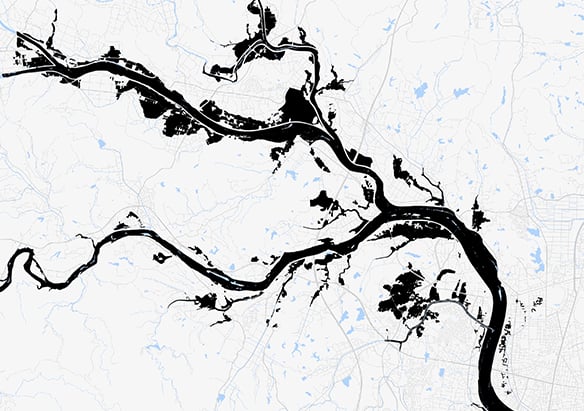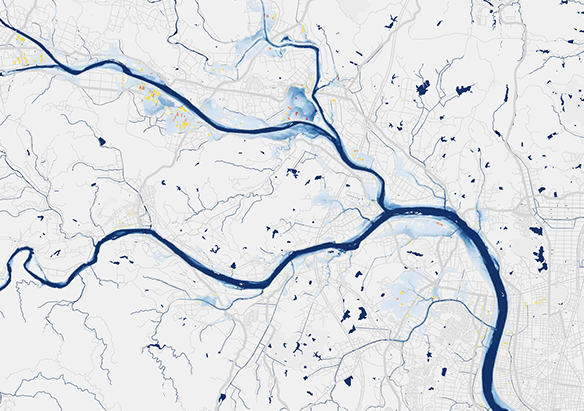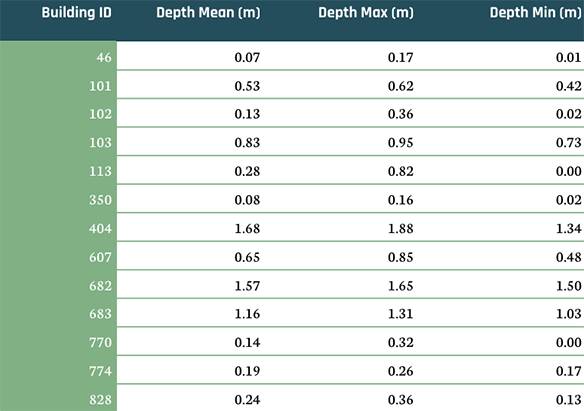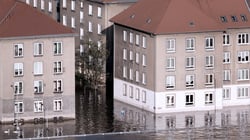 INSURANCE
Discover how ICEYE is helping the insurance industry reimagine & drive new customer-centric claims processes, estimate portfolio losses and enable new parametric solutions for the natural catastrophe market.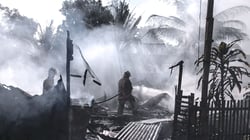 GOVERNMENT
Learn more about how ICEYE's data is enabling the public sector to immediately understand impacts and respond decisively to natural disasters.