GO TO SPACE IN
MONTHS, NOT YEARS
ICEYE SAR SATELLITES – NOW AVAILABLE TO OWN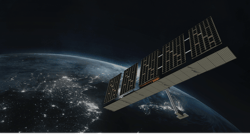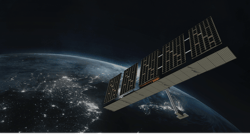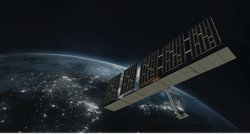 THE WORLD'S ONLY PROVEN HIGH-PERFORMANCE NEW SPACE SAR SATELLITES
Take full control of your missions with the world's only high-performance New Space synthetic-aperture radar (SAR) satellite – launch-ready and delivered to you within just 18 months. ICEYE's small and agile satellites enable 24/7, all-weather Earth observation, delivering precise, high-resolution imagery in near real-time and on your terms.
Eric Jensen
PRESIDENT – ICEYE US
FEATURES
FROM PURCHASE TO LAUNCH IN 18 MONTHS

THE ONLY READY-MADE SPACECRAFT SOLUTION
Own one or more of the latest-generation of ICEYE SAR satellites. With a solid production line in place, we are the only organization in the world to offer high-precision, ready-made SAR satellites. Satellites are delivered launch-ready within 18 months instead of the years it takes to acquire legacy satellites.

DESIGNED FOR FLEXIBILITY
Our unique satellite and antenna design lets you take a wide range of operational approaches. By mechanically maneuvering the satellite and electronically steering the radar beam, you can quickly and easily scan large areas in low resolution and zoom in at high resolution when needed.

Powerful and
affordable
To date, SAR satellite missions have used large and expensive platforms carrying massive payloads. Our novel SAR system is a miniaturized, active phased array sensor mounted on a small satellite platform, enabling the frequent imaging of any AOI and making our SAR satellites powerful and affordable by design.

OPERATIONAL, PROVEN, TRUSTED
We've launched over 20 satellites since 2018 with 10+ more planned for 2022 and beyond. As the only new space company with the proven ability to design, build and supply new-era SAR Earth observation satellites, we are already trusted by governments and organizations across the globe.
ZOOM IN, ZOOM OUT WITH MODES
Get unprecedented operational flexibility with Spot, Strip and Scan imaging modes. Monitor areas up to 50,000 square kilometers and zoom in to areas of interest at high resolution – down to under 1 meter.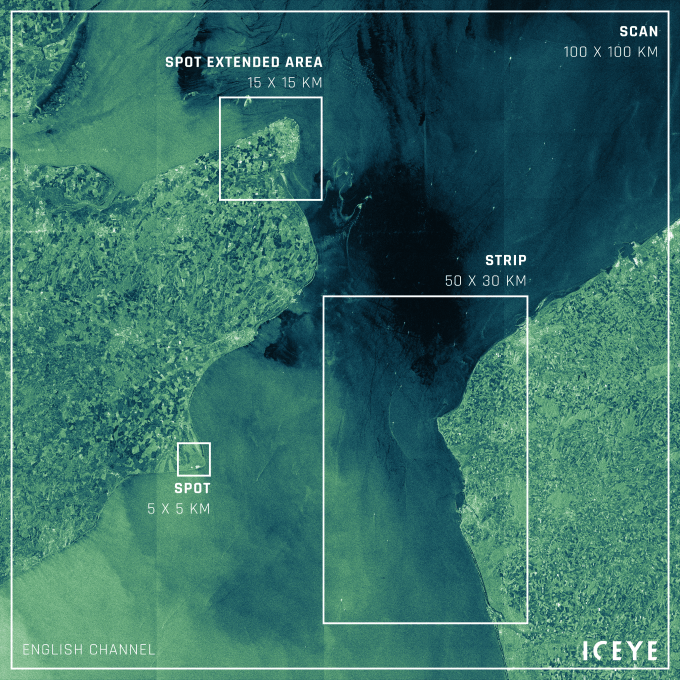 SPOT MODE - See example image
The finest resolution available for detailed monitoring and extensive insights. Best for object identification millimeter-level change detection. Spot mode provides resolution up to 25 cm.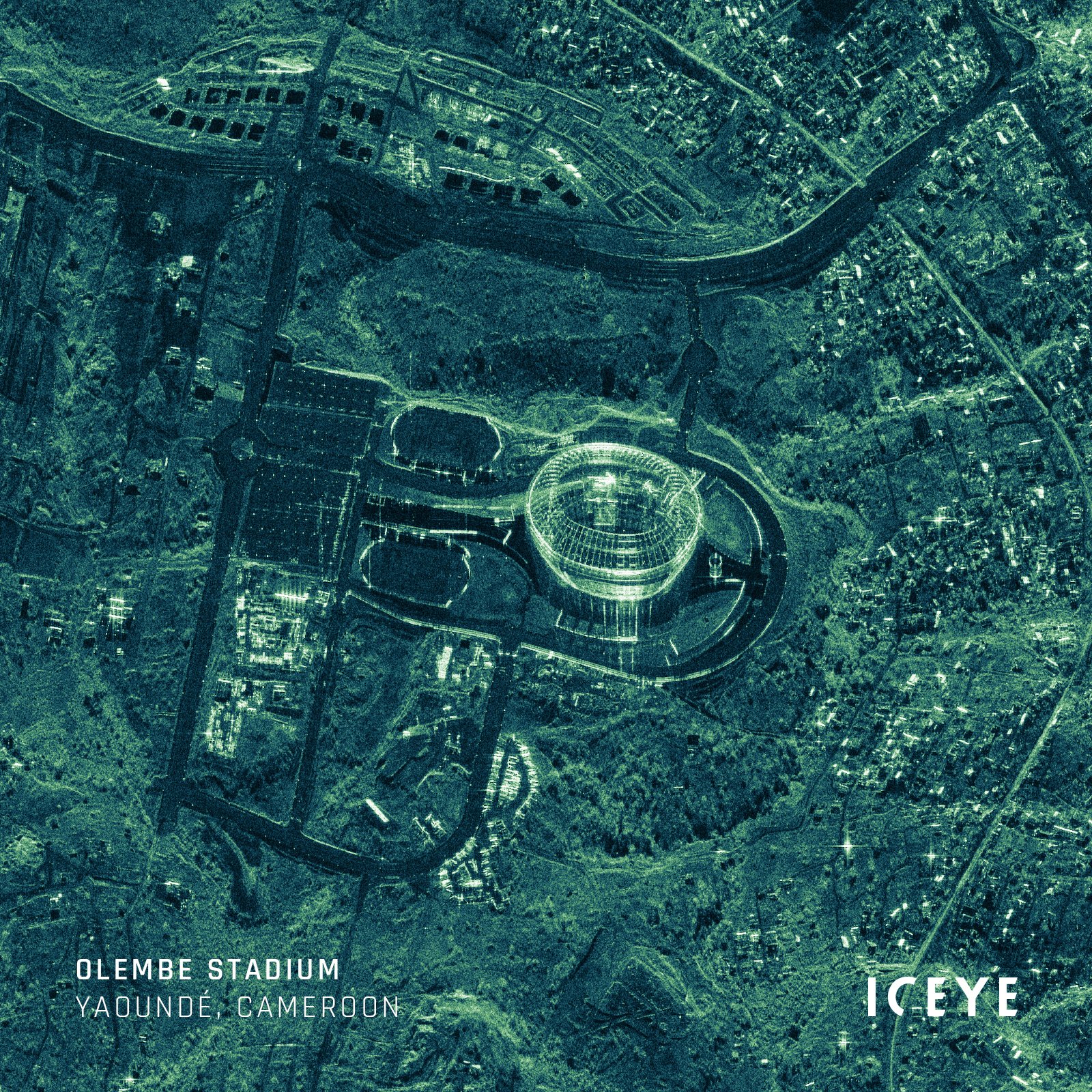 Strip mode - See example image
Medium imaging mode with extraordinary versatility due to high coverage and resolution of 3 m. Developed for object detection, understanding the wider context and environmental monitoring.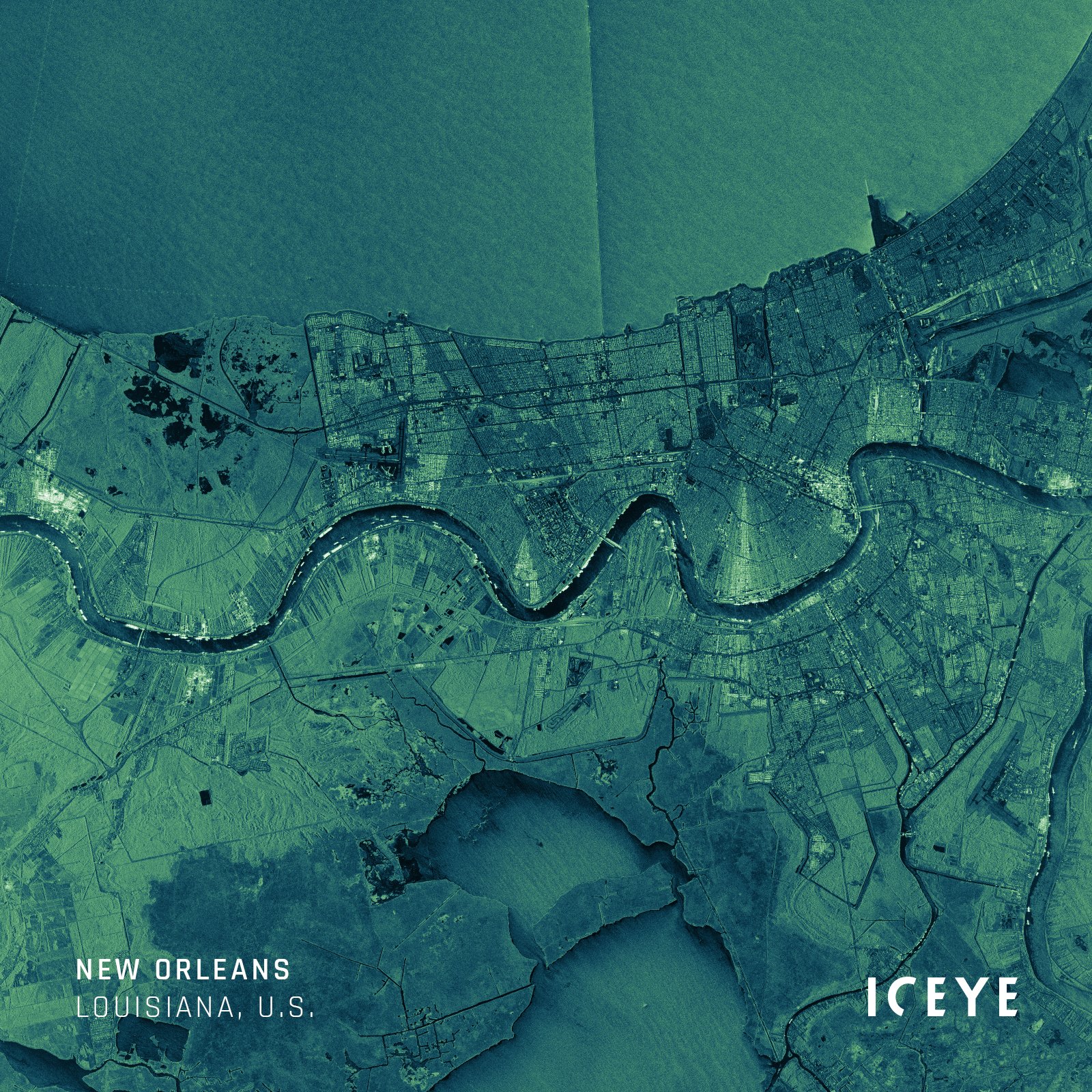 Scan Mode - See example image
Enables monitoring of vast sea and land areas of up to 50,000 km² in a single image with a resolution of 15 m. It's the right choice for maritime monitoring and oil spill detection in wide locations that are difficult to access.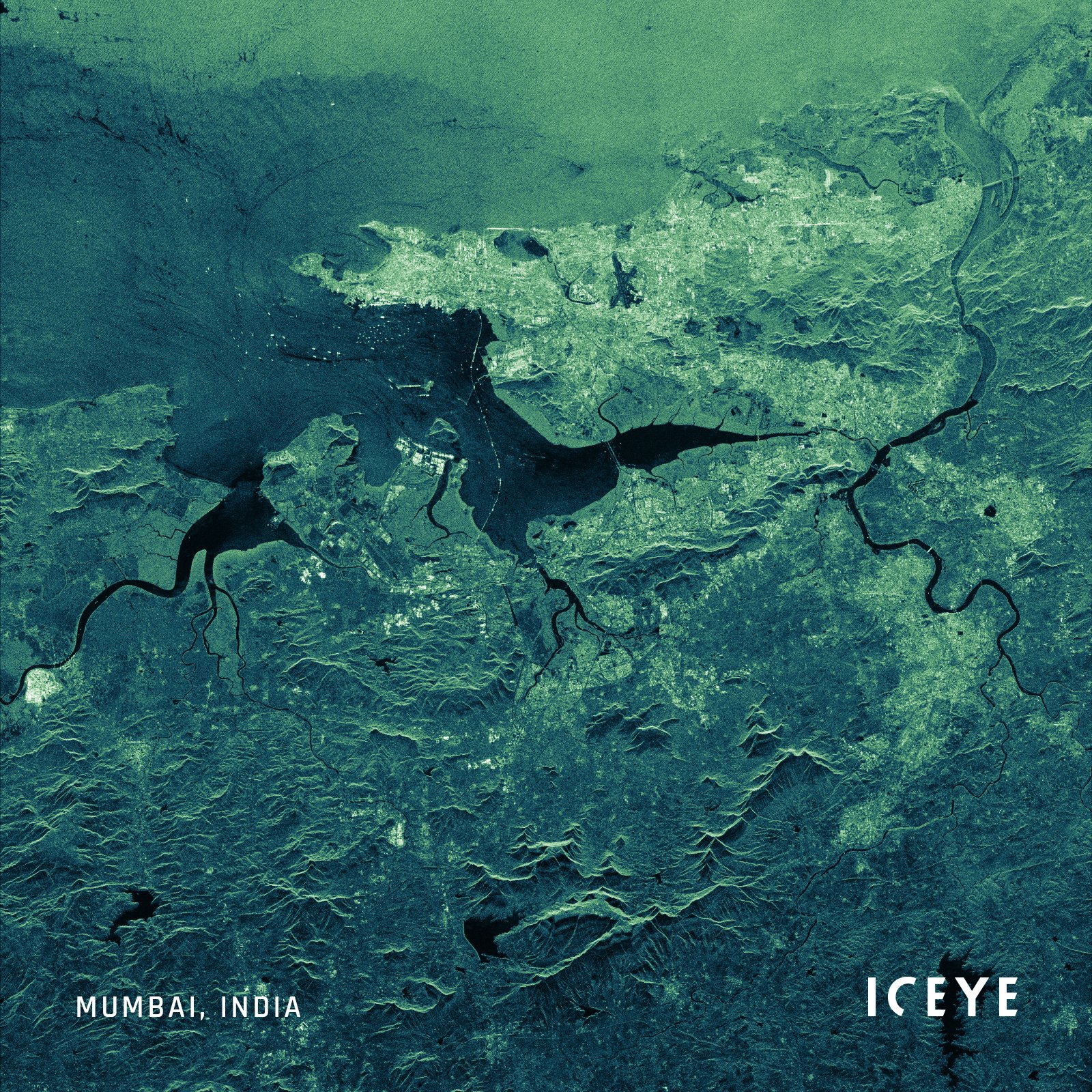 SOFTWARE-DEFINED TO KEEP GETTING BETTER
When you purchase an ICEYE SAR satellite, you will own a satellite just like the ones we fly in our own constellation. This enables us to make continuous updates to your satellite like the addition of new imaging modes and more. So you'll always have the latest ICEYE technology at your disposal.
first commercial sar satellite launch
addition of high-res SPOT imaging mode
launch of SCAN mode, enabling largest imaging area (100km x 100km) in New Space, faster delivery and processing
SLEA mode launched, enabling high-resolution imaging of an extended area, faster delivery and processing
COMING soon: Spot Extended Dwell (SLED) mode – STAY TUNED
Steve Young
PRESIDENT – SATELLITE MISSIONS, ICEYE
OPERATED BY YOU OR BY US
When you own ICEYE radar imaging satellites, you can operate them completely autonomously or task ICEYE with managing them exclusively on your behalf. We offer full launch services, training and support. You can also extend your coverage by buying full tasking access and capacity or extra data from the satellites in ICEYE's constellation.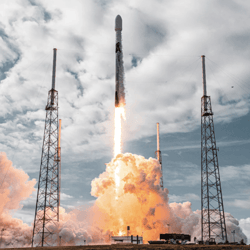 Launch Services
BE READY FOR TAKEOFF
From helping you submit the proper approvals to managing the launch of your spacecraft into low Earth orbit to support once you've taken control of your satellites, ICEYE's comprehensive launch services will guide you every step of the way.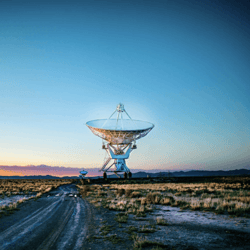 GROUND SEGMENT
ALL YOU NEED ON THE GROUND
ICEYE's Ground Segment comes with everything you need to operate your satellites, from mission planning and satellite tasking to data processing, data storage and retrieval. We can also provide access to our own ground segment stations and additional coverage through our network.


OUR CONSTELLATION AT YOUR SERVICE
EXTEND YOUR COVERAGE WITH DATA
Extend your strategic and operational capacity with data from our constellation of SAR satellites. Acquire images of your areas of interest while you wait for delivery of your own satellites or enhance your capacity when needed.



EXCLUSIVELY TASK ICEYE SAR SATELLITES WHILE YOU WAIT
ICEYE SAR satellites are delivered very quickly – within just 18 months of order. We can also guarantee exclusive and immediate tasking access and 100% capacity from one or more of the SAR satellites owned and operated by ICEYE while you wait for delivery of your own satellites, or to supplement your existing capacity.
Contact us
MEET US AT AN UPCOMING EVENT
February 27 - March 3, 2023
DGI 2023
One of the World's Top Geospatial Intelligence Conference.



SEE THE FULL BROCHURE
Satellite ownership puts you in complete control of your missions. As the only organization in the world to offer rapid delivery of high-precision SAR satellites, we offer you the opportunity to own one or more of the same latest generation of satellites flown by ICEYE. To see more, download the brochure.
Download
AT YOUR SERVICE
Pioneer your own presence in space and take your strategic and operational capabilities to completely new levels in months instead of years. ICEYE SAR satellites are delivered launch-ready within 18 months and our team is ready to help you today.
Contact sales