Welcome to a completely new way to understand life on Earth. ICEYE's constellation of SAR satellites opens access to entirely new levels of data for the persistent monitoring of large and small locations around the globe – every few hours, day and night, and in any weather.
Observe changes that have never been possible before
Rafal Modrzewski
Ceo, co-founder, ICEYE
Democratizing data
When we say we're unlocking the capacity to observe Earth in a completely new way, people automatically try to box it. Either it's for climate change, customers, or new science. It can't be all of those things. But it really is.
The globe has always been on the move, but until now we haven't been able to capture the changes happening before our eyes. Our large constellation of small SAR satellites enables the world's first persistent monitoring of any location on Earth, daily and even sub-daily. We can have hundreds of locations imaged every 12, 8 or even 4 hours. And we can get that data set delivered continuously. This enables millimeter-level change detection, where we can see things from space that you wouldn't be able to see standing on the ground.

SAR satellites have been around for a long time, but they've been too large and costly to be accessible to all. We see our technology as an enabler. It's a sensor ecosystem – a data set that we're enabling people and organizations across the globe to harness. You can think of it a bit like GPS or the internet, which were both originally limited in terms of access and today are virtually impossible to live without. ICEYE SAR data is a unique tool that offers tremendous value to governments, environmental organizations, disaster response teams, the insurance industry, businesses, and ultimately everyone.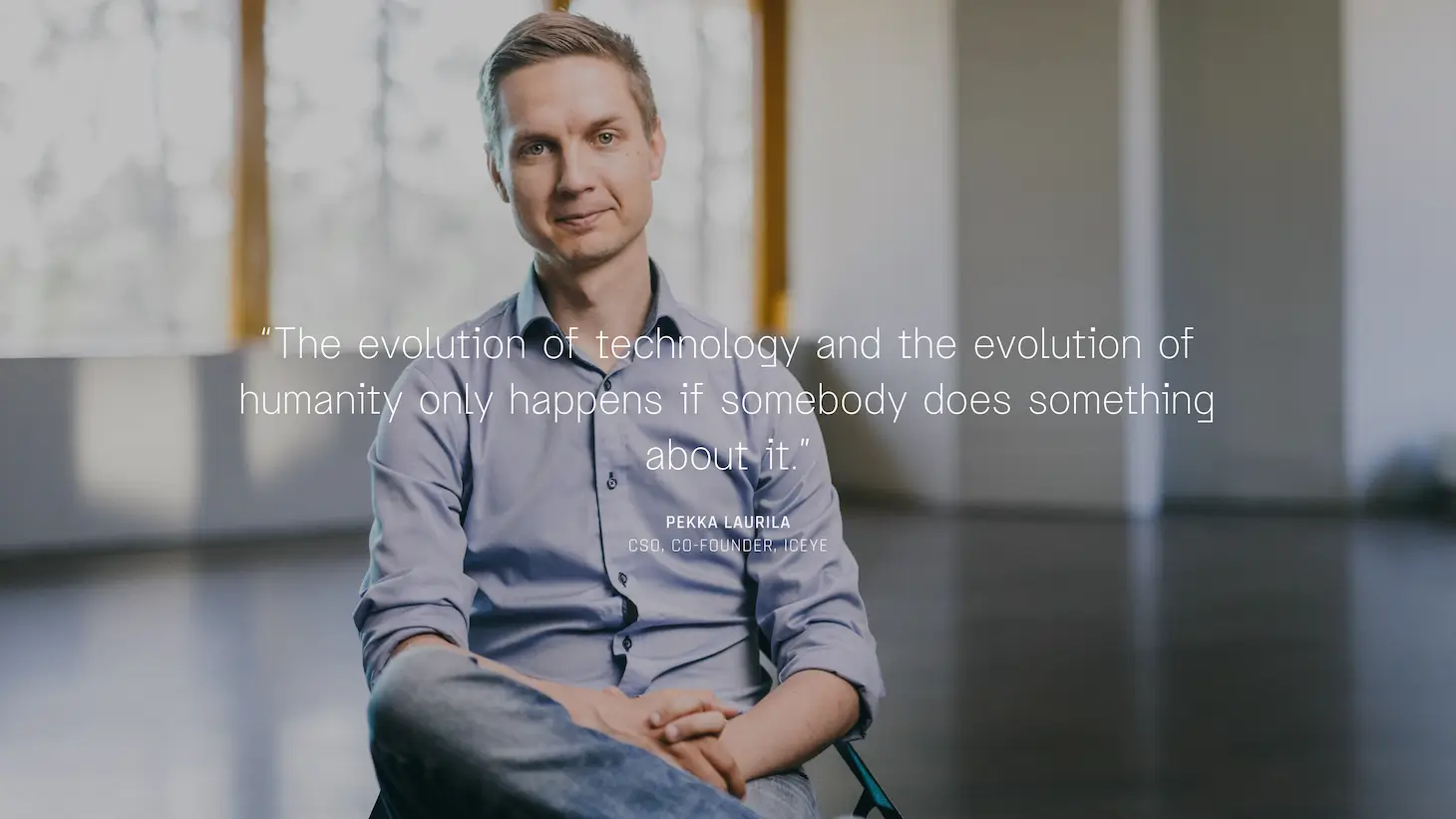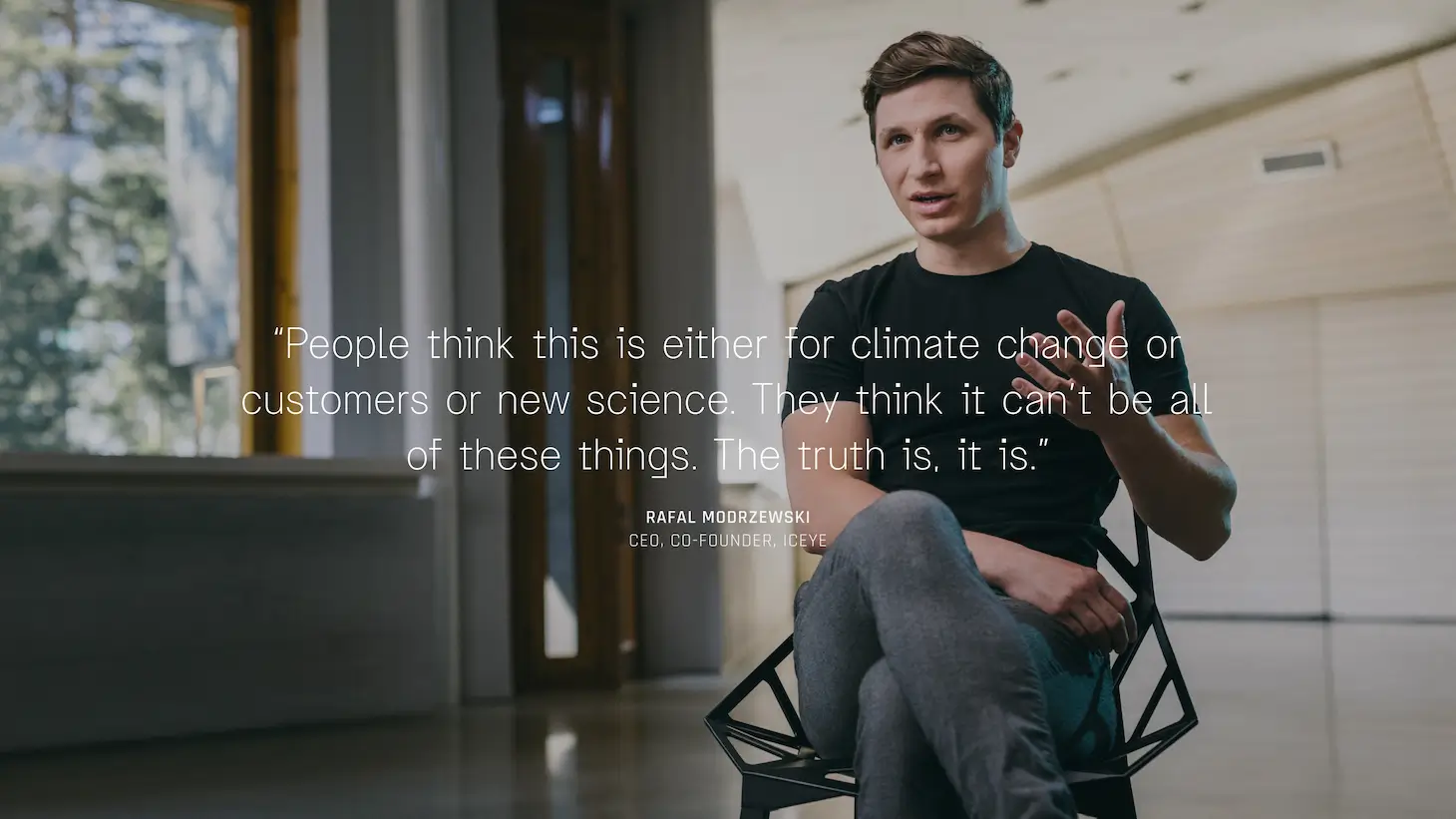 See every detail, every day
Until now, satellite data has been able to tell us the objective truth about events on Earth on a global scale, but it's lacked the timeliness and reliability needed to really monitor things like subtle changes or human activity. If you're monitoring on time scales of weeks, predicting or responding to things like natural disasters can be difficult, if not impossible. That's why we wanted to offer Coherent Ground Track Repeat. And we wanted to make it daily.

ICEYE'S constellation of small New Space satellites is designed to rapidly revisit any area on the globe, enabling repeating ground track image acquisition from the same exact location – every 24 hours or less. If you can go from a scale of weeks to a day or even hours, for the first time, you can potentially predict things like floods, avalanches, forest fires, volcano eruptions or massive earthquakes before they happen. And when they do happen, you can respond to them in record time, saving effort, money and – most importantly – lives.
READ MORE FROM OUR BLOG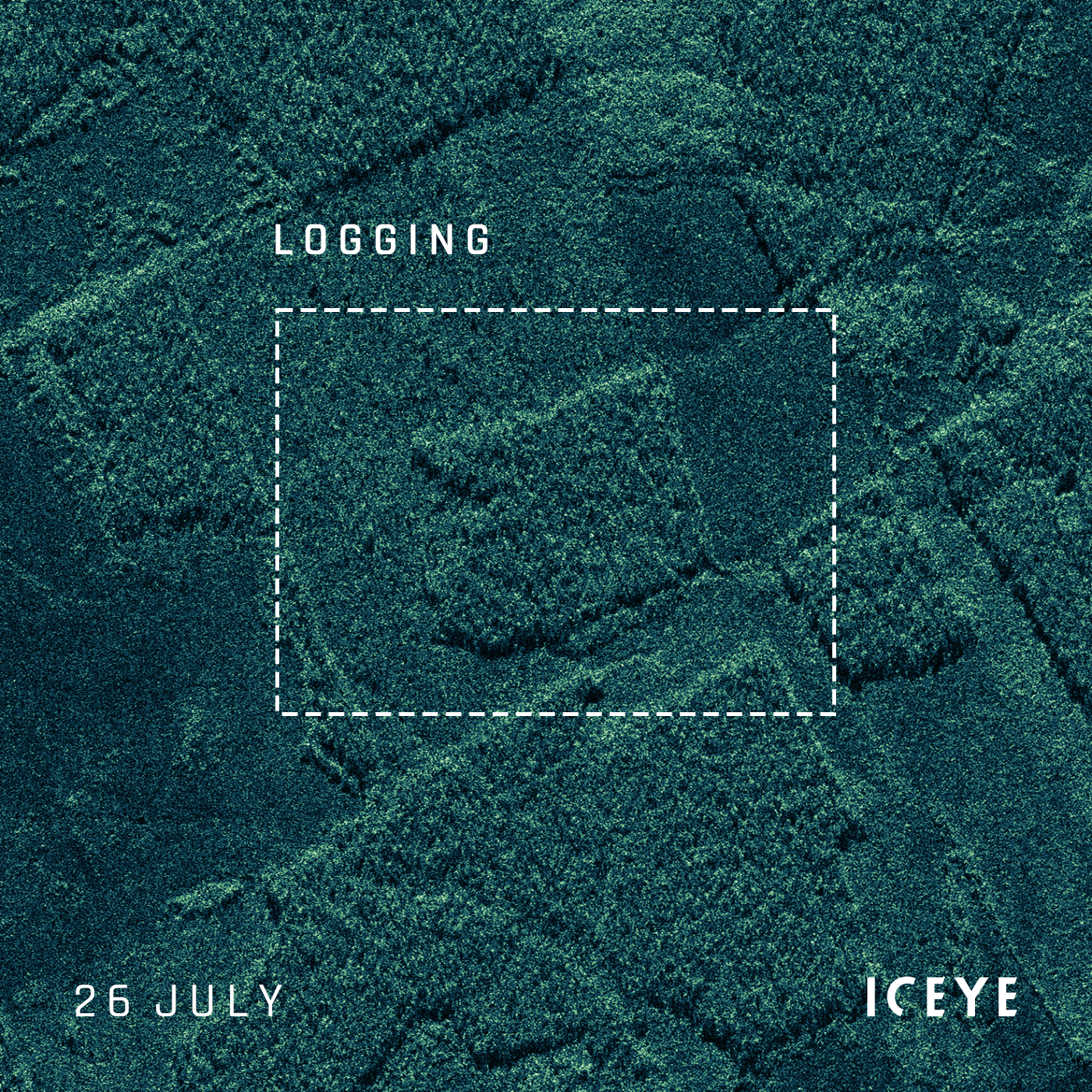 Stack of ICEYE Strip images showing changes in a forested area in South America over seven consecutive days.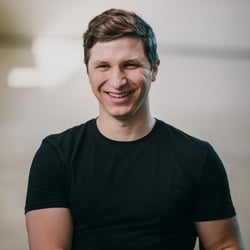 CEO & Co-Founder
Rafal Modrzewski
Rafal Modrzewski is Chief Executive Officer of ICEYE, which he co-founded with Pekka Laurila as a project in 2012 and a company in 2014. Rafal is in charge of overseeing growth and implementing ICEYE's ambitious vision, which he does with deep expertise in Synthetic Aperture Radar (SAR) engineering. Like everyone at ICEYE, he's committed to empowering commercial and government partners with unmatched persistent monitoring capabilities for any location on Earth, enabling them to make timely, data-driven decisions to solve challenges, ensure infrastructure, and protect the environment.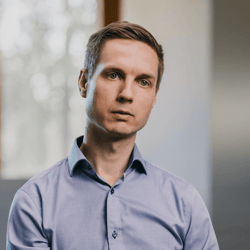 CSO & Co-Founder
Pekka Laurila
Pekka Laurila is ICEYE's Chief Strategy Officer and co-founder, and an expert in geographic information systems. As CSO, Pekka has naturally played a key role in developing and driving ICEYE's strategy, which centers on providing unprecedented access to timely and reliable Earth observation data collected with a growing constellation of small SAR satellites. The goal is to democratize access to that data, giving government and commercial partners a totally new level of capability to respond to and even predict some of the biggest challenges the world faces.
Learn more about persistent monitoring