ICEYE SAR SATELLITES – RAPIDLY DELIVERED
Take full control of your missions with the world's only high-performance SAR satellite system that is rapidly delivered. Our small and agile SAR satellites enable 24/7, all-weather Earth observation, delivering precise, high-resolution imagery – in near real-time and on your terms.
PIONEERING NEW SPACE
ICEYE SAR satellites are purpose-built to be smaller, more affordable and more flexible than legacy systems, giving governments and organizations the opportunity to own their own fleets. Our satellites are highly agile, enable near real-time data delivery, and can be launch-ready very quickly. And we offer full launch services, training and support, plus access to additional data from our own constellation. ICEYE is the only organization in the world today able to deliver this groundbreaking and proven capability.
the only ready-made spacecraft solution
Own one or more of the latest-generation of ICEYE SAR satellites. With a solid production line in place, we are the only organization in the world to offer high-precision, ready-made SAR satellites.
POWERFUL AND AFFORDABLE
To date, SAR satellite missions have used large and expensive platforms carrying massive payloads. Our novel SAR system is a miniaturized, active phased array sensor mounted on a small satellite platform, enabling the frequent imaging of any AOI and making our SAR satellites powerful and affordable by design.
DESIGNED FOR FLEXIBILITY
Our unique satellite and antenna design lets you take a wide range of operational approaches. By mechanically maneuvering the satellite and electronically steering the radar beam, you can quickly and easily scan large areas in low resolution and zoom in at high resolution when needed.
Operational, proven, trusted
We've launched 20 satellites since 2018 with 10+ more planned for 2022 and beyond. As the only new space company with the proven ability to design, build and supply new-era SAR Earth observation satellites, we are already trusted by governments and organizations across the globe.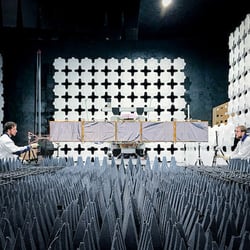 BUY SATELLITES DIRECTLY FROM ICEYE
Satellite ownership puts you in complete control of your missions. As the only organization in the world to offer rapid delivery of high-precision SAR satellites, we offer you the opportunity to own one or more of the same latest generation of satellites flown by ICEYE.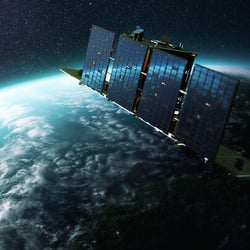 EXCLUSIVE TASKING OF ICEYE SAR SATELLITES
BUY 100% SATELLITE CAPACITY
Get full, dedicated capacity from one or more SAR satellites owned and operated by ICEYE. We can guarantee exclusive tasking access and 100% capacity while you wait for delivery of your own satellites, or to supplement your existing capacity.
OUR CONSTELLATION AT YOUR SERVICE
extend your coverage with data
Extend your operational capacity with data from our constellation of SAR satellites. Acquire images of your areas of interest while you wait for delivery of your own satellites or enhance your capacity when needed.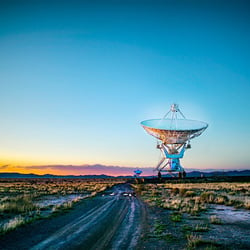 ground segment
everything you need on the ground
ICEYE's Ground Segment comes with everything you need to operate your satellites, from mission planning and satellite tasking to data processing, data storage and retrieval. We can also provide access to our own ground segment stations and additional coverage through our network.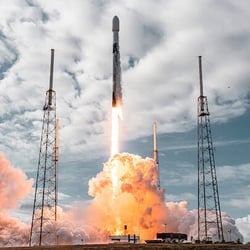 launch services
be ready for takeoff
From helping you submit the proper approvals to managing the launch of your spacecraft into low Earth orbit to support once you've taken control of your satellites, ICEYE's comprehensive launch services will guide you every step of the way.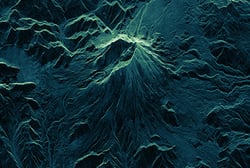 SAR Data
Get unprecedented access to accurate SAR images of any location on Earth – every few hours, day and night and in any weather.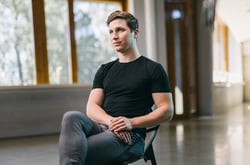 Persistent monitoring
Truly effective change detection requires persistent monitoring. ICEYE unlocks new access to valuable data on any location on earth - day and night, through the clouds, and multiple times per day.