Satellite data or satellite imagery is understood as information about Earth and other planets in the space, gathered by man-made satellites in their orbits. The most common use for satellite data is Earth Observation (EO): satellites deliver information about the surface and weather changes on the planet Earth.

Satellite data is generated via remote sensing technologies. One of these, Synthetic-Aperture Radar (SAR) technology, provides reliable and timely data stream opportunities for a myriad of applications at land and sea. For governments and organisations, this means possibilities for acting on time for example in connection of natural catastrophes and crimes, for businesses this enables developing completely new and improved services.

One of the inherent value that satellite data has is the availability of authentic information about Earth surface, weather, and other incidents. Cumulative data helps to understand developments in long-term and timely data to act swiftly on the detected issues. The number of satellite data applications is unlimited, providing manyfold advantages on global and local scale.
Take me to the top of the page.


1.1. Earth Observation technologies in brief
Earth Observation (EO) refers to the use of remote sensing technologies to monitor large areas of land, sea, and atmosphere. Remote sensing means observing an object (in this case the Earth) with the help of device which is physically remote from it.
Remote sensing devices with EO sensors can be carried with various platform groups:
Spaceborne, meaning satellites, shuttles or space stations
Airborne, meaning manned or unmanned aircraft, aerial vehicles etc.
Ground-based, meaning installed sensors, mobile devices, animals or humans
Most of Earth Observation data comes from spaceborne platforms with remote sensing tools. Earth Observation through satellites relies on the use of their mounted payloads which collect and transmit images or other data of the Earth's characteristics. The Earth Observation satellites are normally launched to relatively low altitude orbits (about 600-800 km from the surface of the Earth) to be able to carry out their imaging tasks.

The fundamental differences of EO technologies depend on whether the data is collected through a passive or an active remote sensing system.

Passive remote sensing
A satellite has a remote sensing payload to monitor the solar energy which Earth's surface or atmosphere reflects and re-emissions into space. This technology delivers data only in sunlit, cloudless circumstances. Commonly used passive sensors include optical and thermal sensors.

Active remote sensing
A satellite sends energy to Earth and then measures the energy received back from the Earth's surface or atmosphere. Commonly used active sensors include radar and laser technologies. There are two types of radar-based systems that are used for satellite-based microwave imaging:
Real Aperture Radar (RAR)
Synthetic-Aperture Radar (SAR)
Active imaging systems, especially Synthetic-Aperture Radar, is the only instrument that can penetrate clouds and doesn't require sunlight to provide reliable remote sensing data. This is especially relevant for monitoring those areas of the Earth which most of the time are covered with clouds, such as in Northern Europe, South American rainforests, or South-East Asia.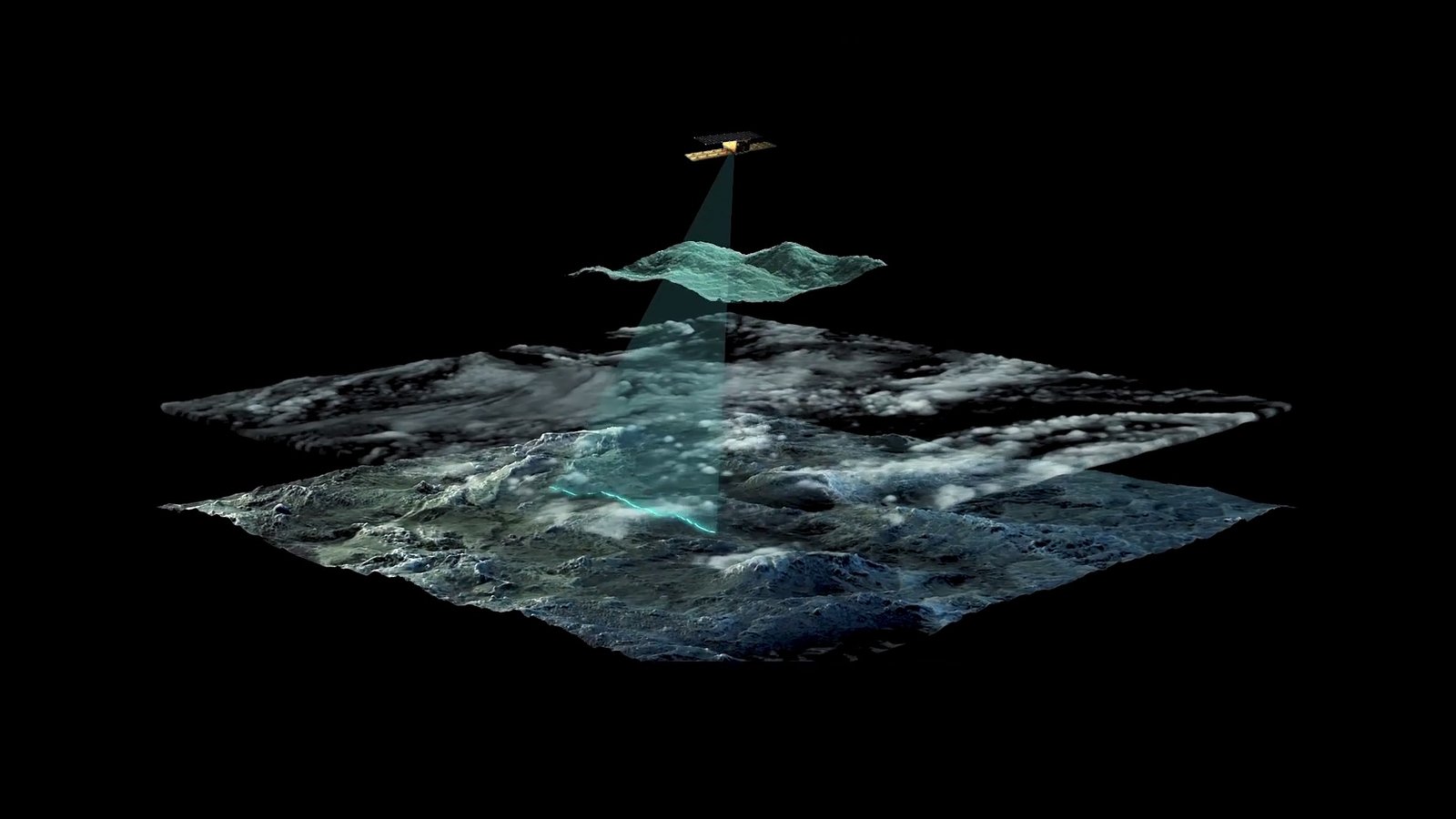 Take me to the top of the page.


1.2. Use of satellite data
Satellite data enables efficient mapping and monitoring of the Earth's resources, ecosystems, and events. The information can be used for various scientific, administrative and commercial applications. Accurate information based on satellite data helps users to understand how we humans affect our cities and environments, which in turn enables data-based decisions and actions. Access to timely satellite data gives an opportunity to take action on what is going on right now, on large and small scales.
The use of satellite data helps governments and industries to share information, to make better decisions, to act on time and to provide improved or totally new services. The original raw satellite images contain data with parameters that can be interpreted via remote sensing software. The parameters can be then combined and verified, for example with spatial data, for further analysis. When activities, issues, changes, and trends can be detected, monitored and analysed more efficiently with satellite data, the benefits for people and environment can be tremendous.
Important applications serve the interests of agriculture, forestry, urban development, insurance, energy, and security-related operators and industries, among others. The volume of applications is huge, and it is rapidly increasing thanks to new innovations.
Here are some examples of satellite data uses:
Agriculture: crop monitoring
Forestry: forestry planning and prevention of illegal logging
Fishing: prevention of illegal fishing
Energy: pipeline and right-of-way monitoring
Land use: infrastructure planning and monitoring of building activity
Sea traffic: iceberg monitoring, oil spills detection
Security: coastal traffic monitoring
Disaster response: fast response to natural catastrophes
Satellite imagery databases provide access to affordable satellite images. Some of the information is also publicly available. Commercial satellite data providers sell satellite images, data and information, or they can be commissioned to provide continuous delivery of data for example from a specific area.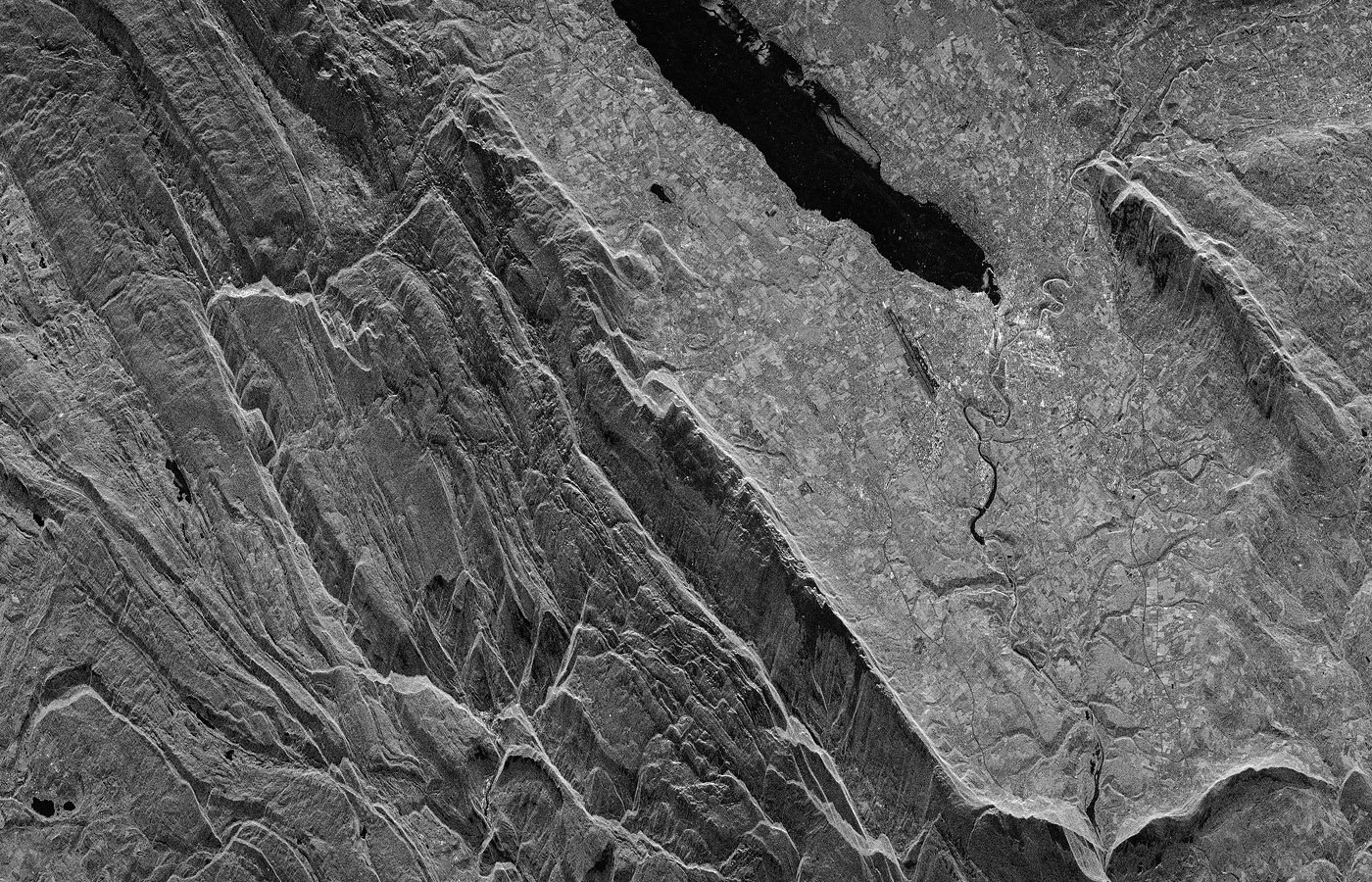 Take me to the top of the page.


1.3. Satellite data features and processing
In general, the observations of remote sensing devices are quantitative. The raw data is acquired at predefined coordinates and sensor specifications. The sensors record radiance, which is processed into raw images for further analysis and interpretation. In pre-processing image co-registration and phase calibration is performed. For example, a SAR image processing includes multiple stages, such as range compression and then azimuth compression. After that, the images are also georeferenced. Interpretation and analysis of satellite imagery is typically performed using professional remote sensing software or built-for-purpose algorithms.
Spatial resolution
One of the main features of any satellite imagery is spatial resolution. The race towards improving the spatial resolution is gaining momentum, while such limitation as data bandwidth - the amount of data that can be transmitted during a time period - has restricted the spectral capabilities of many high resolution satellites to just the common four visible and near-infrared bands (this imagery usually consists of red, green, blue, and near infrared bands).
Spatial resolution is understood as the minimum distance between two objects that can be distinguished in an image. The required spatial image resolution depends on the final purpose for doing the initial satellite imaging, and the size of the monitored area. Any Earth imaging satellite's resolution is practically speaking the shortest dimension on the ground that is formed into a single pixel. 1 meter resolution means that in ideal circumstances (overhead, looking down), each pixel on the image represents a 1m2 of the ground area.
The spatial image resolution is determined by a combination of flight or orbit altitude and sensor characteristics. Various sensor attributes can be changed to better serve individual use cases. In the case of SAR, the beam width of the antenna, or pulse time length, or other similar imaging specifications are chosen based on the intended data use case. Spatial resolution of images acquired by satellite sensor systems is usually expressed in meters. For example, 3-meter resolution means that two objects, 3 meters long or wide, sitting side by side, can be separated (resolved) from each other on the output image.
In remote sensing technology, the spatial resolution represents not only the capability to identify the presence of two objects but also their properties. Similar to digital photography, a higher resolution implies better visibility of details represented on the image. In remote sensing, spatial resolution is limited by diffraction, aberrations, imperfect focus, and atmospheric distortion. It is important to consider that the final resolution is affected by these factors. Different objects can be resolved from images with different resolutions. For example, it is possible to detect vessels already at 25 x 25 meter resolution SAR imagery, but at 3 x 3 meter resolution, it is already possible to determine the direction and, in some cases, the speed of the vessel.
Other forms of resolution
Satellite imaging resolution can be spatial, spectral, temporal or radiometric. For radar imagery, spatial resolution in the range of 5-100 meters is classified as high resolution, less than 5 meters resolution is classified as very high. For optical imagery, spatial resolution is considered low if it exceeds 80 meters, medium if it falls in a range between 10–80 meters, high if it is less than 10 meter and very high resolution is everything below 1 meter.
Temporal resolution of a remotely sensed image describes the period of time when it was acquired. The time aspect is particularly important since human activities are also subject to the progress of time. We are strategically dependent on the information of how things change yet we are additionally limited in our capacity to watch these developments in an objective manner.
The frequency of image acquisition is especially relevant for those applications, where time is of greatest importance, such as mapping of landslides, fires, and effects of other natural disasters. Daily coverage is also important for the most use cases on both land and sea. Certain parameters allow for imaging the same area on Earth as often as every 3 hours.
Radar-based satellite imaging is a cost-efficient solution for frequent coverage because overpass times are not affected by cloud cover and weather conditions. This imaging cycle is fixed by satellite's orbital parameters, which determine what the interval between acquisitions could be. The constellation of ICEYE SAR Satellites offers never-before-seen capabilities in enabling change detection at the high temporal resolution to cover large areas, which higher resolution offerings are not able to support.
Processing satellite imagery
Processing turns the gathered data into reliable and clear images, readable by both humans and algorithms. In data processing, satellite imagery data can be integrated with previously taken and/or different scale satellite imagery, and with spatial or other data sources. The process of utilizing EO data takes place in many steps: from data reception to processing, quality evaluation, information verification and delivery or integration with operative or modeling systems where the information will be utilized.
Machine Learning (ML) algorithms provide effective tools for analyzing satellite imagery, enabling the make of better and more applicable insights. They can be used for modeling or identifying useful information out of a data stream. Machine learning algorithms utilize satellite data and data collected from other relevant sources with complex processes, making the final verification and human interpretation of the information faster and easier. Algorithms are used to scan huge data masses of satellite imagery and to develop models to extract features, detect changes and predict upcoming situations with the help of Artificial Intelligence (AI).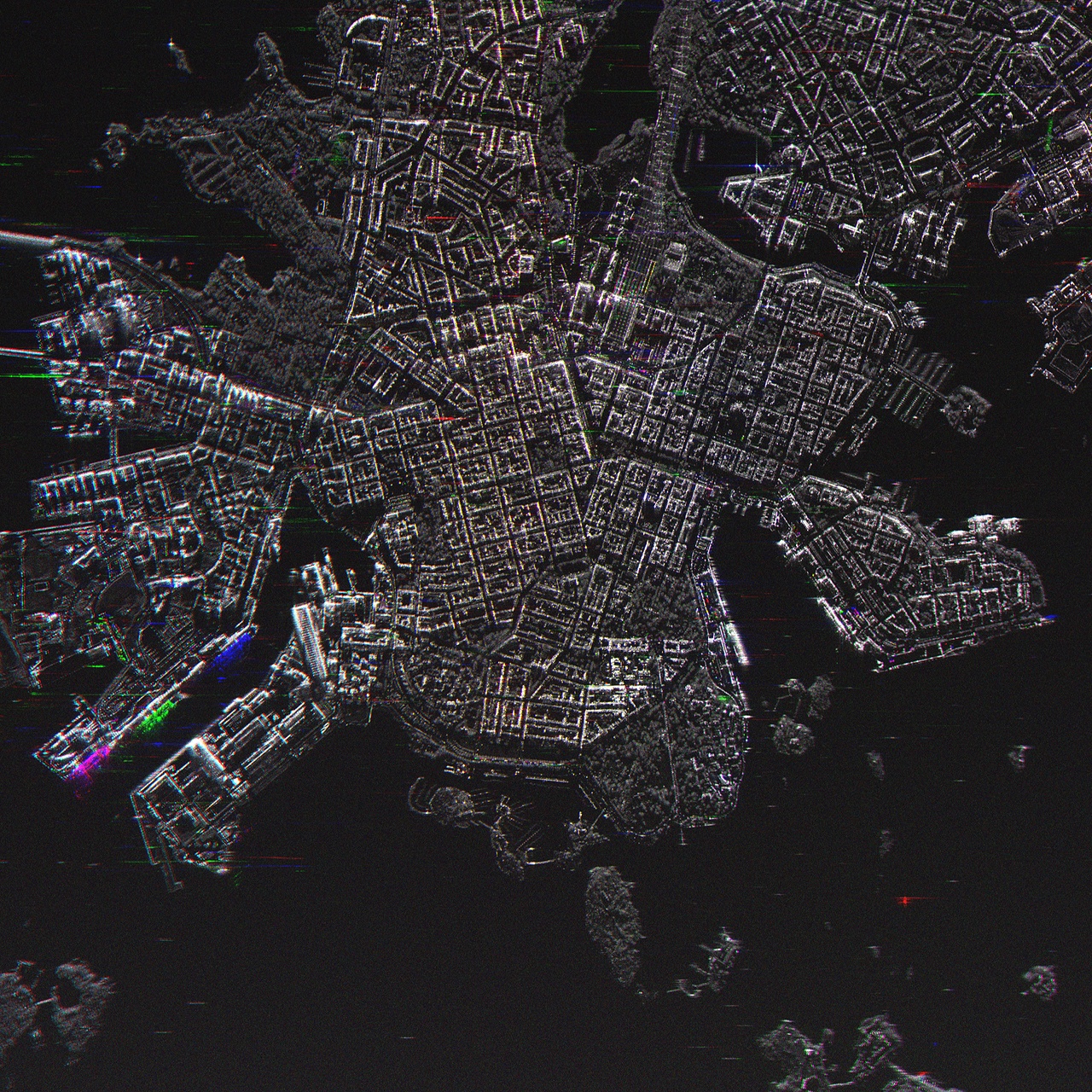 Take me to the top of the page.


1.4. Development of satellite data
The New Space approach enables rapid development of new technologies and a fast uptake of related data use cases. As more and more actionable satellite data is available, it can be combined with data from other sources, and analyzed with the help of machine learning and artificial intelligence. For the SAR imagery market, new technological developments can be seen in FMCW (Frequency-Modulated Continuous-Wave) radars, high-resolution interferometry SAR, 3D radar, digital beam forming, dual band (Ultra High Frequency/Very High Frequency) sensors are one of the main trends (Markets & Markets, 2017).
Frequently available SAR data is the next developmental step, providing access to timely, reliable and actionable information for more and more organizations and decision makers. Combining optical and SAR satellite data with other data sources will evolve rapidly. In terms of satellite data quality, different resolutions and improvement of radio hardware, satellite lifetime, and a number of available resolutions will also progress fast.