SAR DATA FOR COPERNICUS SECURITY SERVICES
ICEYE's satellite constellation offers reliable access to high revisit synthetic aperture radar (SAR) data for the persistent monitoring of large and small areas – every few hours and in any weather. It's uniquely positioned to support the needs of the European security sector.
RESPONDING TO EUROPE'S SECURITY CHALLENGES
There's an urgent need for regularly updated information on large areas for crisis prevention, preparedness and response for border and maritime surveillance in and around the EU. And ICEYE's SAR satellite constellation delivers.
Multiple imaging modes provide unprecedented visibility and flexibility, enabling the monitoring of areas up to 50,000 square kilometers in a single image and the ability to zoom in to areas of interest at very high resolutions down to less than a meter – day, night and in all weather conditions.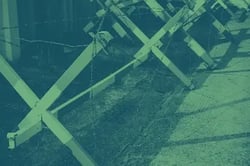 BORDER MONITORING
ICEYE's satellite imagery provides reliable access to near real-time data on any location on Earth. That data can be used to detect patterns of activity along border lines and areas, enhancing surveillance capabilities to ensure security within the EU and fight cross-border crime. The images can be delivered up to several times a day if requested.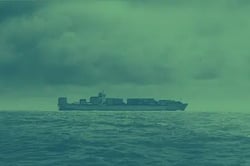 MARITIME SURVEILLANCE
ICEYE's near real-time SAR satellite images are well suited to monitoring wide maritime areas and vessel detection. They enable the monitoring of shipping routes for increased maritime safety, the detection and tracking of dark vessels to support port and fishery control, and the detection and observation of oil spills to combat marine pollution.
LAND AND SEA OBSERVATION OUTSIDE THE EU
ICEYE's highly responsive SAR satellites provide reliable geo-information on any region in the world – day and night and in any weather. They can be used to monitor remote areas and areas that are difficult to access and where security issues are at stake – all within just a few hours.
PERSISTENT MONITORING
Base your mission on reliable, near real-time data acquired daily and even sub-daily. Get precise data and essential information that improves decision-making capability in extreme situations beyond anything that's ever been possible.
GLOBAL COVERAGE
With the world's largest SAR constellation, ICEYE delivers unlimited global access and the highest frequency revisits on the market.
RELIABLE DATA
Our SAR data is collected day and night and in all weather conditions – with the same high image quality. This enables the persistent monitoring of sea, land and hard-to-reach locations.
TIMELY DELIVERY
The standard time from image acquisition to data delivery is 12 hours, with the capability to deliver imagery in as little as a few hours for urgent requests.
DAILY COHERENT GROUND TRACK REPEAT
By imaging your location of interest daily from the exact same location in space, ICEYE enables a level of change detection that has never been possible before.
UNPRECEDENTED ACCESS
Our constellation is designed to make SAR imagery accessible to all. We provide a variety of access options to meet your needs.
SPOT MODE
Spot mode enables the finest resolution and largest available scene size for detailed monitoring, delivered up to multiple times per day and in any weather. Use Spot mode for object identification and highly detailed change detection.
STRIP MODE
Strip mode is perfect for detecting changes to vast sea and land areas. Use Strip mode to see and respond to natural disasters and illegal activities and to persistently monitor borders, coastal areas or any location of interest.
SCAN MODE
Scan mode can cover an area up to 100 km by 100 km. Scan mode is particularly effective for acquiring wide coverage imagery for maritime use cases, where national security authorities and maritime safety officials need persistent visibility.
Coming Soon: SAR Video
Our upcoming Spot Extended Dwell imagery illuminates the Earth for 25 sec during one satellite pass. This enables the capture of in-scene motion, which can be visualized in a video.
STAY IN THE KNOW
Get the latest news and updates from ICEYE directly to your email by subscribing to our press releases.