MONITOR SEA ICE IN OFFSHORE OPERATIONS
Get reliable data on ice conditions, movements, and locations in icy waters with the world's leading SAR satellite data.
Ensure efficiency and safety of offshore operations
Obtain the most recent data about iceberg locations and ice conditions to create the safest and most efficient shipping routes for icebreakers, cargo vessels and other ships operating in icy waters with radar satellite imagery.
SHIPPING AND NAVIGATION IN NORTHERN WATERS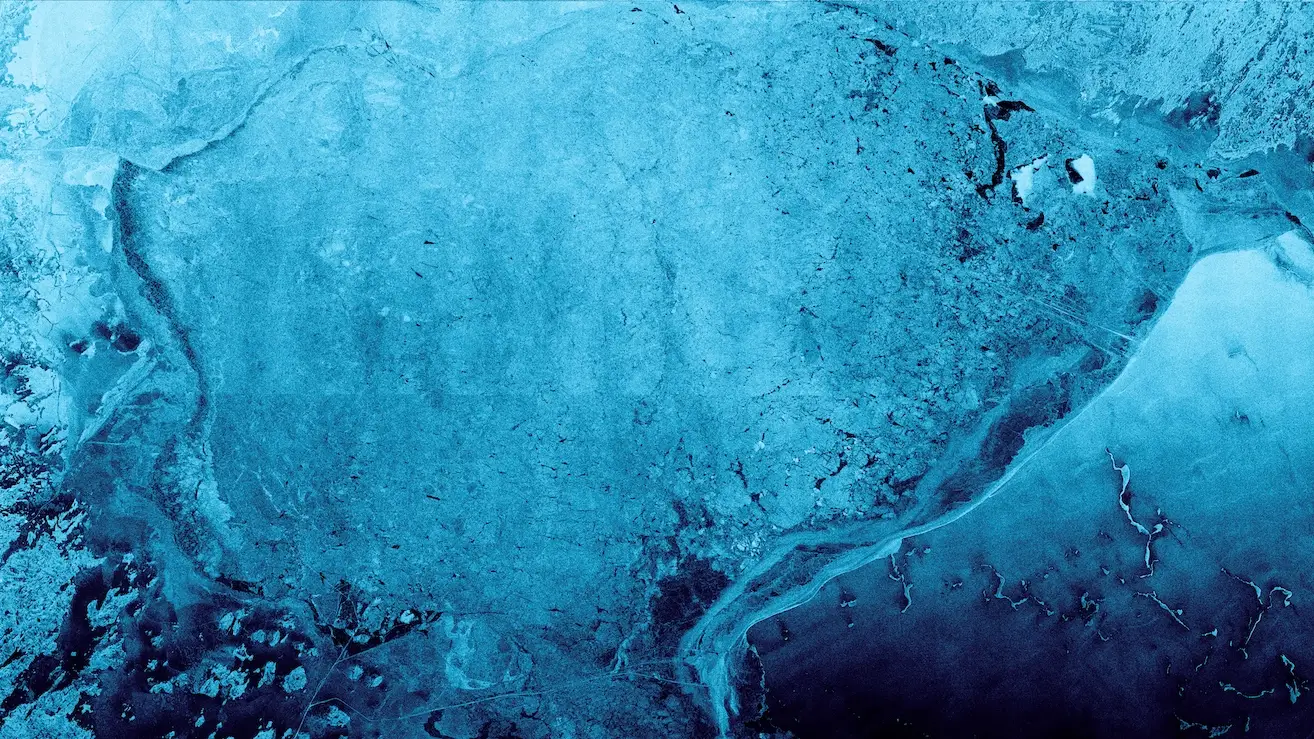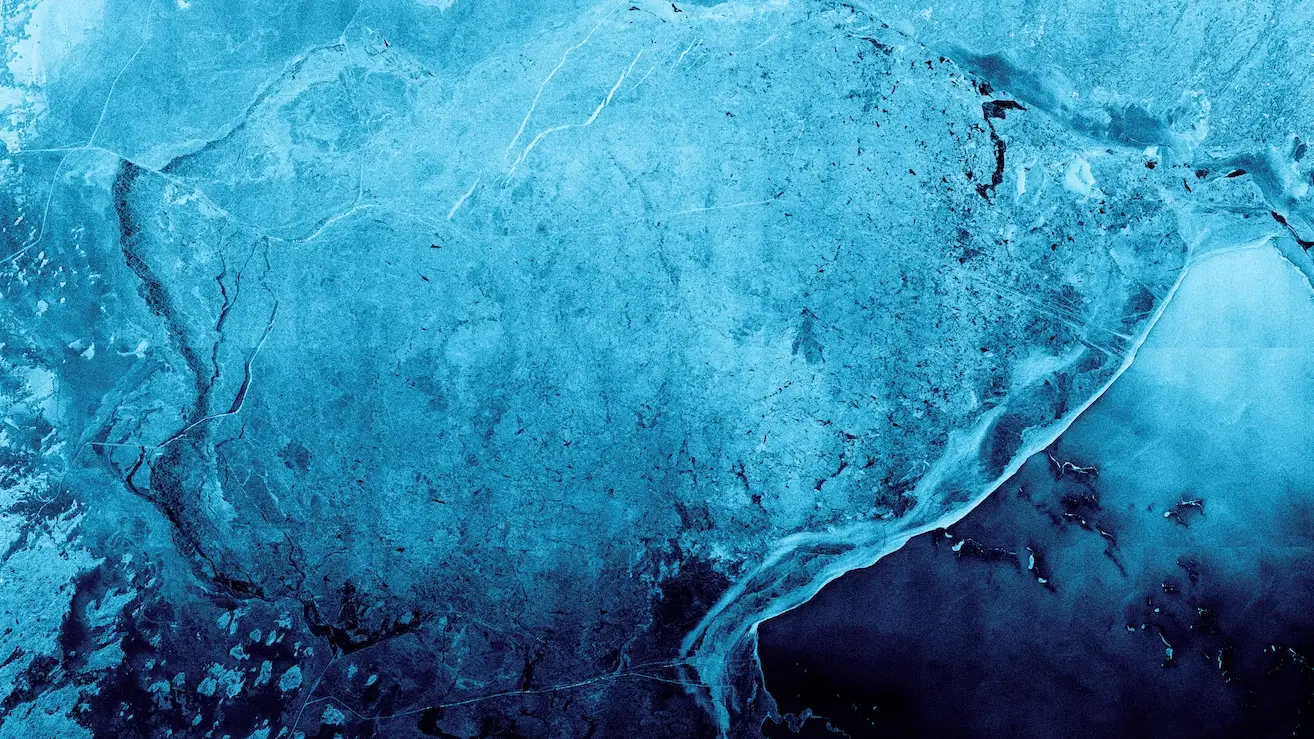 Changes in sea ice conditions on two consecutive days in the Gulf of Bothnia, Baltic Sea having a significant impact on vessel traffic.

Challenge
Safe shipping and navigation in ice-covered waters are crucially important for northern countries where trade is dependent on shipping, and therefore cargo vessels must have conditions to run smoothly throughout the year.

Solution
To ensure safety and efficiency of operations, the most recent data on ice conditions is required. Persistent sea ice monitoring with ICEYE radar satellite imagery provides frequently updated data that ensures maritime safety. You can track icebergs and ice movements with possible prediction and obtain data streams for iceberg mapping and ice charting.
Monitor environmental changes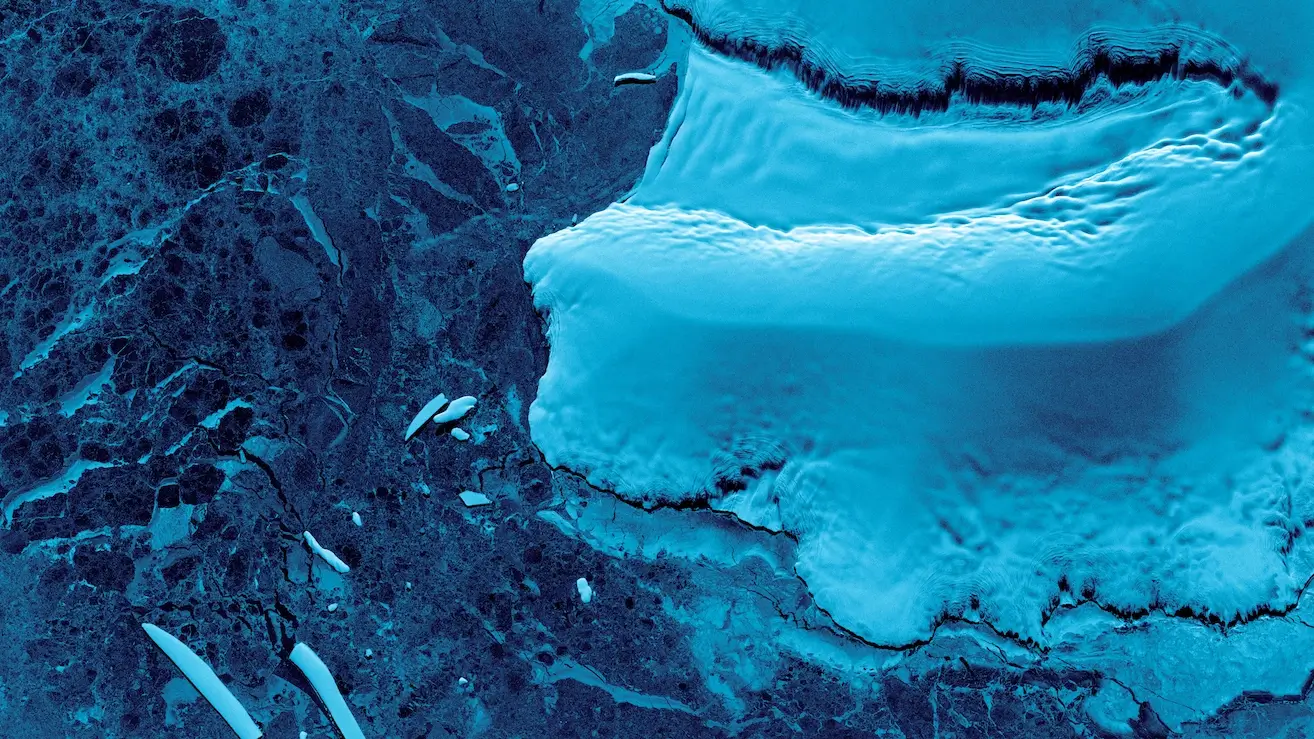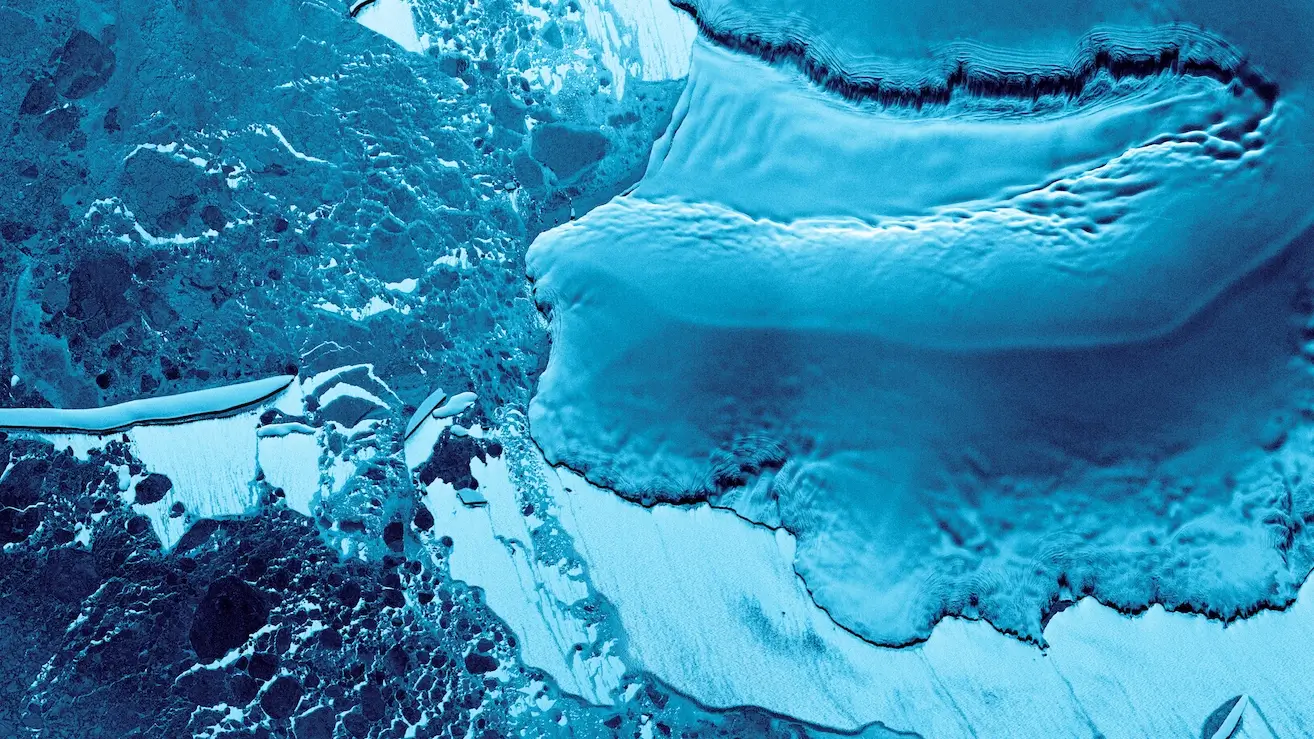 Changes in sea and ground ice in Antarctica recorded over 5 days with the ICEYE SAR constellation.

Challenge
Climate change has a significant impact on ice formations in many regions, including vast Arctic and Antarctic areas that are highly difficult to monitor. To understand the effects of climate change, researchers need reliable and detailed information about changes in ice formations.

Solution
Using the world's leading SAR satellite data from ICEYE, you can identify changes in sea and terrestrial ice formations in any region of your interest, daily or even several times a day.
WHY CHOOSE ICEYE FOR SEA ICE MONITORING?
Persistent monitoring by ICEYE gives you reliable data to make the right decisions quickly and efficiently, beyond anything previously possible.
UNEQUALED VISIBILITY
Get high resolution visibility into any area in or around your waters, day or night, through clouds, fog and darkness.
FORENSIC-LEVEL DETECTION
Image your location of interest daily and detect changes at an accuracy level that has not been possible before ICEYE.
ACTIONABLE INTELLIGENCE
Get reliable data on ice conditions, movements, and location in large water areas. Timely intelligence makes it easier to determine how large a response you should send to the site.
FLEXIBLE MONITORING
Monitor offshore areas according to your needs. Get a single image of an area of up to 50,000 square kilometers or zoom in to areas down to less than a meter.
TIMELY DELIVERY
Get data delivery 8 hours from image acquisition as a standard. For urgent requests data delivery is possible in as little as a few hours.
TRUSTED PARTNER
ICEYE has a long track record of serving the world's most demanding national security needs. Reliable data from a reliable partner.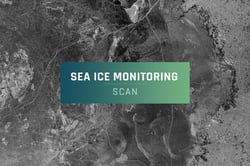 DATASET
SEA ICE CHANGE DETECTION AND MONITORING WITH SCAN MODE SAR IMAGERY
The dataset includes a pair of ICEYE's Scan mode images, both covering the same area of 10,000 sqkm in the Gulf of Bothnia between the west ...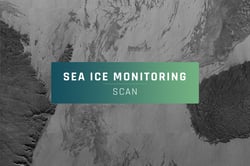 DATASET
SEA ICE CHANGE DETECTION AND MONITORING WITH SCAN MODE SAR IMAGERY
The dataset includes a pair of 10,000 sqkm ICEYE's Scan mode images covering part of the Hudson Strait, Canada, taken in December 2021 and ...
WANT TO KNOW MORE? GET IN TOUCH WITH SALES.