Detect and respond to marine oil spills & oil seeps
RAPIDLY REACT TO OIL POLLUTION IN COASTAL WATERS AND VAST SEA AREAS FAR FROM THE SHORE.

Download Application Study
Improve oil spill detection
and response efficiency
ICEYE's Synthetic Aperture Radar (SAR) satellites provide the world's most reliable data for persistent monitoring anywhere. You can use them to map and monitor oil spills daily and even sub-daily around the globe, day and night, in any weather.
How To Detect Oil Spills Within Hours With SAR Satellites
ERIC JENSEN - PRESIDENT – ICEYE US
DETECT VESSELS CAUSING OIL SPILLS
A damaged crude oil tanker causes a large oil slick in the Gulf of Oman. The dark water areas indicate oil.

Challenge
Oil spills caused by vessels are difficult to detect, especially ones below 7 tons. These small oil spills may represent up to 80% of the total amount globally, and they are very harmful to the environment. A quick, reliable, and cost-efficient method of detection is needed.

Solution
With actionable SAR data of oil spills provided to you within a few hours of acquisition, you can identify the source rapidly, take mitigation actions and possibly file claims against the maritime polluters in your area.
COUNTERACT OIL SPILLS IN YOUR NATIONAL WATERS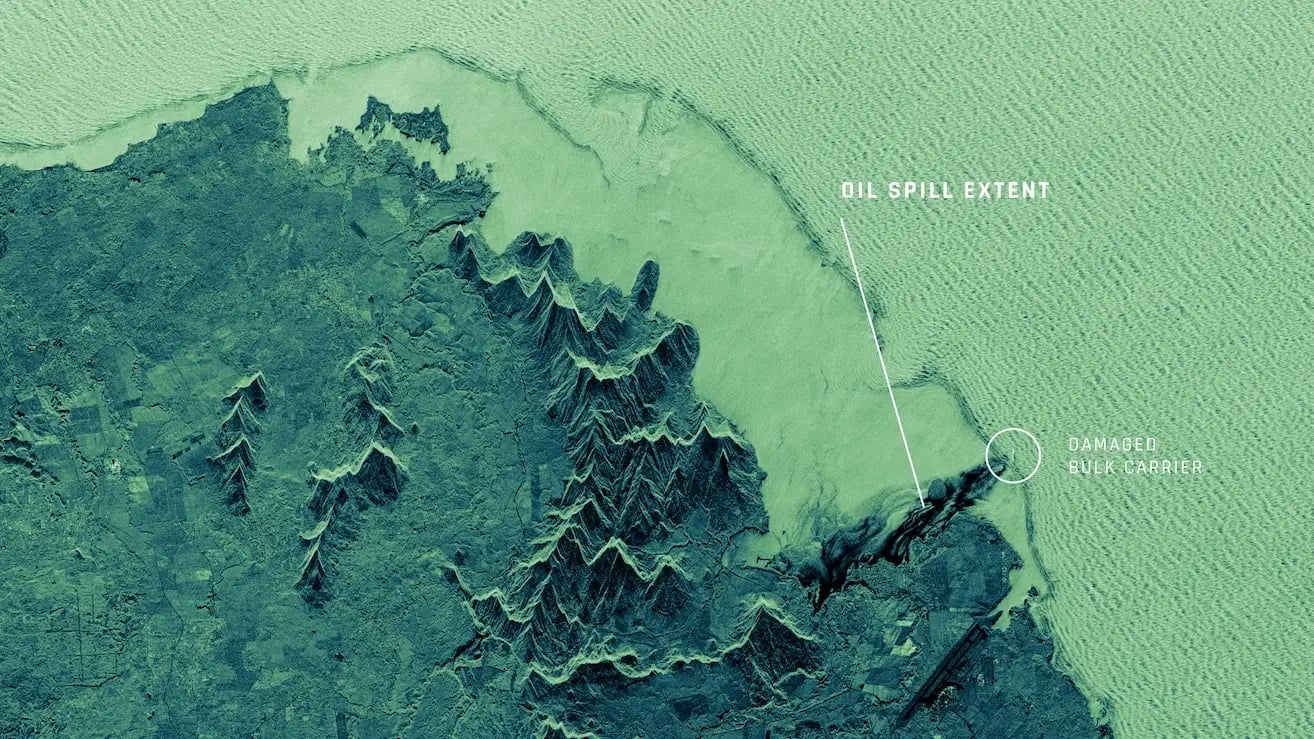 An oil spill caused by a bulk carrier that hit a coral reef off the coast of Mauritius. See the progression of the oil over 5 days. The dark parts of water suggest oil.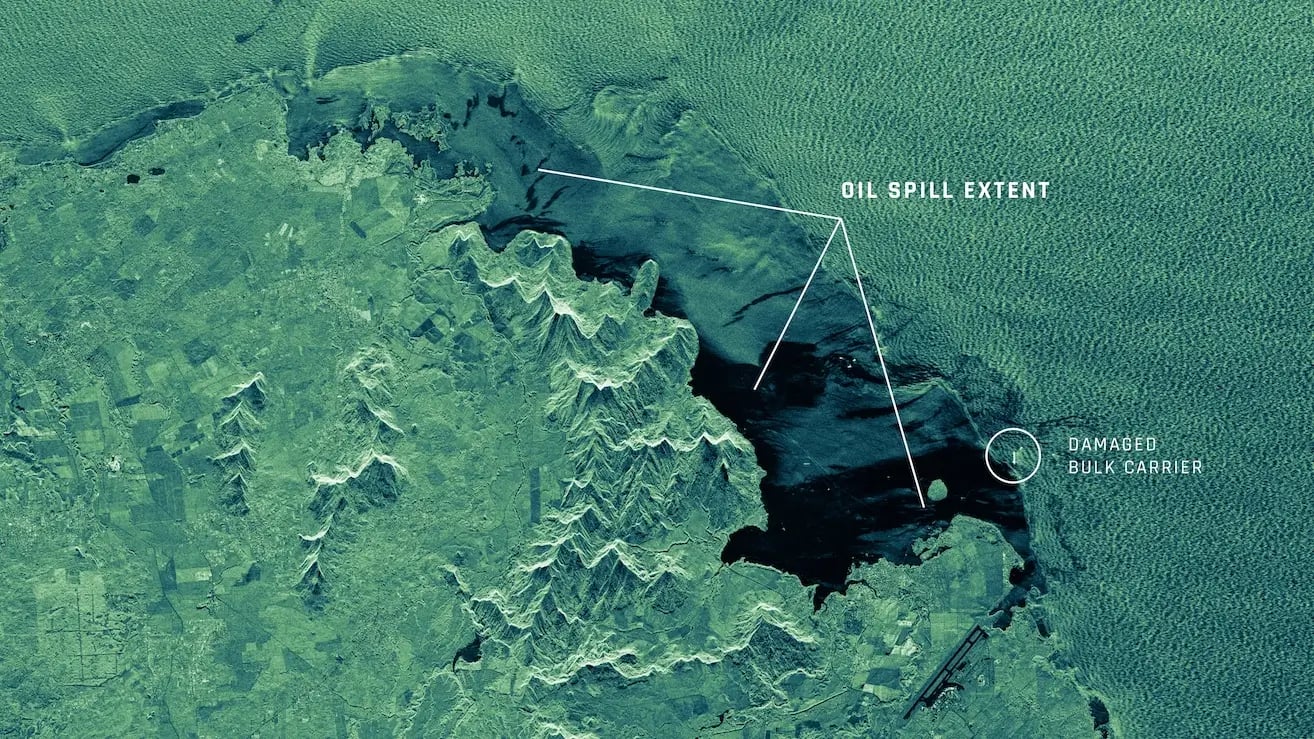 An oil spill caused by a bulk carrier that hit a coral reef off the coast of Mauritius. See the progression of the oil over 5 days. The dark parts of water suggest oil.

Challenge
Large oil spills can cause severe damage to your national waters and ecosystems. To plan and execute an effective response, you need to know the extent of the oil spill and be able to track its movement in near real-time.

Solution
ICEYE enables wide area monitoring with the world's largest SAR satellite constellation. You can monitor coastlines and entire sea routes from coast to coast and counteract oil spills faster and more efficiently in order to minimize the harm both to the environment and the economy.
MONITOR OFFSHORE DRILLING OPERATIONS
This ICEYE SAR image shows a possible oil spill emanating from one of the oil rigs in the North Sea.

Challenge
Offshore oil rigs are located far from the coast, making it very difficult to detect environmentally harmful oil spills caused by drilling operations

Solution
Using SAR data from ICEYE, you can persistently monitor drilling platforms and verify reports to detect any oil spills immediately, determine their extent and respond rapidly to limit environmental damages.
WHY CHOOSE ICEYE FOR OIL SPILL MONITORING?
UNEQUALED VISIBILITY
Get high resolution visibility into any area in or around your waters, day or night, through clouds, fog and darkness.
FORENSIC-LEVEL DETECTION
Image your location of interest daily and detect changes at an accuracy level that has not been possible before ICEYE.
ACTIONABLE INTELLIGENCE
Get reliable data for early detection and response to oil spills. Timely intelligence makes it easier to determine how large a response you should send to the site.
FLEXIBLE MONITORING
Monitor offshore areas according to your needs. Get a single image of an area of up to 50,000 square kilometers or zoom in to areas down to less than a meter.
TIMELY DELIVERY
Get data delivery 8 hours from image acquisition as a standard. For urgent requests data delivery is possible in as little as a few hours.
TRUSTED PARTNER
ICEYE has a long track record of serving the world's most demanding national security needs. Reliable data from a reliable partner.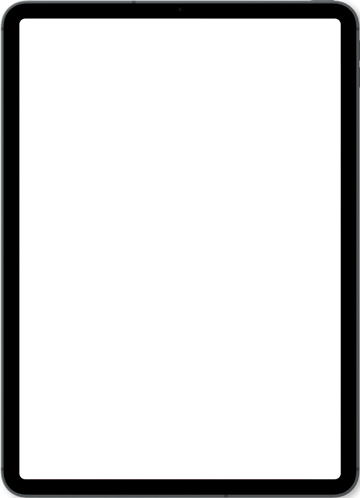 Detect and
Respond to
Oil Spills
Download our Application Study to learn how to use ICEYE SAR data to identify vessels responsible for oil spills, detect and monitor spill expansion, and prevent and respond more efficiently.
APPLICATION STUDY - Detect and Respond to Oil Spills