Monitor any location with SAR data
Get unprecedented access to accurate SAR images of any location on Earth – every few hours, day and night and in any weather.
Get daily truth data –
Powered by SAR
Only SAR (synthetic aperture radar) satellites can collect images day and night and in any weather. Only ICEYE's constellation of small and agile SAR satellites is able to revisit the same location in space daily and even sub-daily, enabling a level of change detection that's never been possible before.
Global coverage
With the world's largest SAR constellation, ICEYE delivers unlimited global access and the highest frequency revisits on the market.
Reliable data
Our SAR data is collected day and night and in all weather conditions – with the same high image quality. This enables the persistent monitoring of sea, land and hard-to-reach locations.
Timely delivery
The standard time from image acquisition to data delivery is 8 hours, with the capability to deliver imagery in as little as a few hours for urgent requests.
Daily Coherent Ground Track Repeat
By imaging your location of interest daily from the exact same location in space, ICEYE enables a level of change detection that has never been possible before.
Unprecedented access
Our constellation is designed to make SAR imagery accessible to all. We provide a variety of access options to meet your needs.
Explore SAR Data Applications
Zoom in, zoom out with modes
Get unprecedented flexibility with Dwell, Spot, Strip and Scan imaging modes. Monitor areas up to 50,000 square kilometers and zoom in to areas of interest at high resolution – down to 50 cm.
Satellite tasking
Made simple
We believe access to reliable SAR Earth observation data should be available to all. Tasking ICEYE SAR satellites is a simple process that starts with defining your area of interest, revisit frequency and other parameters. The first images are usually acquired, downlinked, decoded and processed within 24 hours of the initial request and delivered within 8 hours after that.
Access data through ESA programmes
ICEYE Earth observation data can also be downloaded via the European Space Agency's (ESA) Earthnet Programmes for scientific, research and Earth observation application development.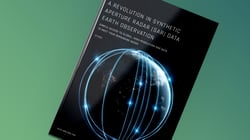 PDF
SAR DATA BROCHURE
Learn more about ICEYE SAR satellite data for persistent monitoring, and specific imaging modes.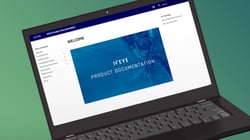 PAGE
PRODUCT DOCUMENTATION
The product documentation describes ICEYE SAR product specifications, image ordering process, and related support information.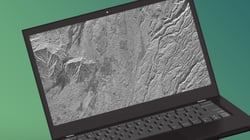 PAGE
EXAMPLE DATASETS
Download free examples of ICEYE SAR data for all ICEYE imaging modes, available in a standard customer delivery package.