ABOUT ICEYE US
ICEYE US builds and operates SAR spacecraft from its manufacturing and mission control center in Irvine, California. The company delivers unmatched persistent monitoring capabilities for any location on Earth through the provision of remote sensing data, the delivery of turnkey space systems, and by offering advanced analytic solutions. SAR imagery enables objective, data-driven decisions for end users in sectors such as Earth science, natural catastrophe response, and natural resource management. ICEYE's data can be collected day or night, and even through cloud cover. For more information, please visit www.iceye.com
Media contact
Media contact press@iceye.com
About PAR Government
PAR Government is a leader in providing computer-based system design, engineering and technical services to the Department of Defense and various federal agencies. An ISO 9001:2015 and 27001:2013 certified company, PAR Government is a wholly owned subsidiary of PAR Technology Corporation (NYSE: PAR), a leading global provider of software, systems, and service solutions to the restaurant and retail industries.
About PAR Technology Corporation
For more than 40 years, PAR Technology Corporation's (NYSE Symbol: PAR) cutting-edge products and services have helped bold and passionate restaurant brands build lasting guest relationships. We are the partner enterprise restaurants rely on when they need to serve amazing moments from open to close, during the most hectic rush hours, and when the world forces them to adapt and overcome. More than 70,000 restaurants in more than 110 countries use PAR's restaurant point-of-sale, customer loyalty and engagement, payments, omnichannel digital ordering and delivery, and back-office software solutions as well as industry leading hardware and drive-thru offerings. To learn more, visit partech.com or connect with us on LinkedIn, Twitter, Facebook, and Instagram. Additionally, the Company's Environmental, Social, and Governance report can be found at https://www.partech.com/company/ESG.
Assets
Other assets available at https://www.iceye.com/media-assets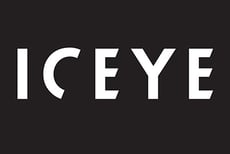 ICEYE logos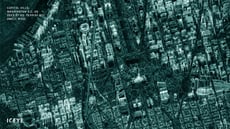 ICEYE Dwell mode image of Washington D.C showcasing Capitol Hill and NASA Mary...
ICEYE Dwell mode image of Washington D.C showcasing Capitol Hill and NASA Mary W. Jackson Headquarters Building. The Dwell product is created from a 25-second collection providing high-fidelity SAR image with superior interpretability.
Download Image
SUBSCRIBE TO ICEYE PRESS RELEASES
Get the latest news and updates from ICEYE directly to your email. Don't forget to follow us on @iceyefi & on LinkedIn. For press inquiries and further materials please refer to our Press section.