ICEYE-X2 to become ICEYE's second satellite deployment and the first Polish-Finnish satellite to-date.
Helsinki, FINLAND – November 8 – ICEYE, an Earth observation company creating the world's largest Synthetic-aperture radar (SAR) satellite constellation, today confirmed it is launching the company's second SAR satellite, ICEYE-X2, into low Earth orbit on Spaceflight's SSO-A: SmallSat Express mission. The mission is currently targeted to launch on November 19th from the Vandenberg Air Force Base in California aboard a SpaceX Falcon 9 rocket. ICEYE-X2 will further showcase the capabilities of ICEYE's SAR technology. This launch follows the success of ICEYE's first satellite mission ICEYE-X1 earlier this year. The ICEYE-X2 satellite has recently finished all tests, and it has been shipped to the launch site.
"After the success of ICEYE-X1, we are excited to move forward with the launch of our second satellite ICEYE-X2 with the help of Spaceflight," said Rafal Modrzewski, CEO and co-founder of ICEYE. "The commercial satellite industry is changing and moving toward improved collaboration between new space and traditional companies, but it's also speeding up collaboration between various space programs of governments, such as between Finland and Poland."
Spaceflight's SSO-A dedicated rideshare mission will the launch ICEYE-X2 into a sun synchronous low Earth orbit, along with more than 60 other spacecraft from 34 organizations. The ICEYE-X2 satellite mission is aiming for further improvements in ICEYE's SAR imaging technology.
"Spaceflight's SSO-A mission has the unique opportunity of launching a record-breaking number of smallsats from a US-based launch vehicle, ICEYE-X2 being one of them," said Melissa Wuerl, Vice President of Business Development, Spaceflight. "We are eager about the technological advancements coming out of the smallsat industry. This launch is a most momentous occasion for all."
Earlier this year, ICEYE launched the world's first SAR satellite under 100kg, ICEYE-X1, on-board India's PSLV-C40 rocket. ICEYE-X1 successfully collected more than 600 images throughout its mission. By the end of 2019, ICEYE is on track to launch a total of 8 additional satellites after ICEYE-X2.
# # # # #
---
Media Contact:
About ICEYE
ICEYE empowers others to make better decisions in governmental and commercial industries by providing access to timely and reliable satellite imagery. The company is tackling this crucial lack of actionable information with world-first aerospace capabilities and a New Space approach. ICEYE's radar satellite imaging service, with coverage of selected areas every few hours, both day and night, helps clients resolve challenges in sectors such as maritime, disaster management, insurance, finance, security and intelligence. ICEYE is the first organization in the world to successfully launch synthetic-aperture radar (SAR) satellites with a launch mass under 100 kg. For more information, please visit: www.iceye.com
About Spaceflight
Spaceflight is revolutionizing the business of spaceflight by delivering a new model for accessing space. A comprehensive launch services and mission management provider, the company provides a straightforward and cost-effective suite of products and services including state of the art satellite infrastructure, rideshare launch offerings and payload integration that enable commercial and government entities to achieve their mission goals on time and on budget. A service offering of Spaceflight Industries in Seattle, Wash., Spaceflight providers its services through a global network of partners and launch vehicle providers. For more information, visit http://www.spaceflight.com.
Assets:
Other assets available at https://www.iceye.com/press.
Download images by right-clicking and selecting "save link as":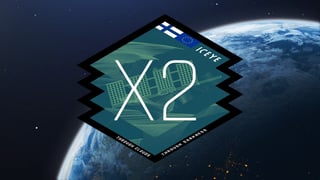 "ICEYE-X2 SAR satellite mission concept art."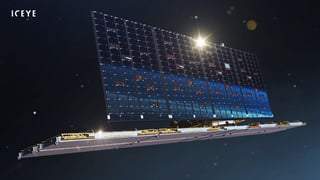 "An artist's depiction of ICEYE-X2 SAR satellite in orbit."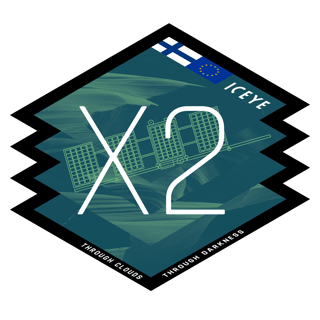 ICEYE-X2 SAR Satellite Mission Logo.

ICEYE logo.
SUBSCRIBE TO ICEYE PRESS RELEASES
Get the latest news and updates from ICEYE directly to your email. Don't forget to follow us on @iceyefi & on LinkedIn. For press inquiries and further materials please refer to our Press section.