SAR microsatellite developer announces new funding to bolster operations.
Helsinki, FINLAND – September 25, 2017 – ICEYE, the leader in synthetic-aperture radar (SAR) technology for microsatellites providing expanded access to reliable and timely earth observation data, today announced $1.2M in new funding led by Seraphim Capital. This new funding will be used to scale up operations in the development of the company's SAR microsatellite technology for upcoming launches.
"This new funding from Seraphim Capital is not only a testament to our team's hard work, but also further validates our technology to the world," said Rafal Modrzewski, CEO and co-founder, ICEYE. "By having a financing firm completely focused on New Space companies support ICEYE, we're empowered now more than ever to develop the next generation of SAR microsatellites."
Seraphim Capital recently unveiled a specific New Space fund as part of the firm's commitment to back New Space startups and provide insight to entrepreneurs in a lucrative global industry. ICEYE has a disruptive mission to deliver an unmatched view from space where traditional imaging falls short, and Seraphim Capital will strengthen ICEYE in leading the way for many other New Space companies.
"As the world's only venture fund focused on spacetech, we are fortunate to have a panoptic view of the New Space ecosystem," said James Bruegger, Managing Partner, Seraphim Capital. "Having reviewed more than 1,000 investment opportunities since the fund's launch less than a year ago, we have identified ICEYE as being one of Europe's brightest spacetech stars. With investment from some of Europe's largest space corporates, we believe our fund is uniquely placed to help ICEYE deliver on its global potential."
Last month, ICEYE raised $13M in new funding, including a $8.5M round led by Draper Nexus to assist in scaling and manufacturing its SAR technology built from off-the-shelf components. Since its launch in 2015, ICEYE has secured nearly $20M in funding, including partly from the European Union's Horizon 2020 research and innovation program, to bring its solution to market and launch SAR-enabled microsatellites.
# # # # #
---
Media Contact:
About ICEYE
ICEYE aims to provide democratized access to reliable Earth observation data through developing efficient SAR sensors and microsatellites, enabling everyone to make better decisions. Through an imaging service available anywhere around the globe, anytime, and with response times measured in just few hours, ICEYE helps clients resolve challenges in segments such as maritime, disaster management and security and intelligence. ICEYE is on track to be the first organization in the world to launch SAR microsatellites and expects to commence its commercial data operations in the first half of 2018. ICEYE has received funding from the European Union's Horizon 2020 research and innovation programme via the SME Instrument. For more information, please visit: www.iceye.com
About Seraphim Capital
Seraphim is a London-based venture capital fund manager. Seraphim typically invests at Series A stage into IP-led businesses that have the potential to redefine large existing markets or create entirely new ones. Over the last decade this has included artificial intelligence (computer vision, neural networks, machine learning), the Internet of Things (software, sensors) and advanced materials (polymers, semiconductors). Collectively, the Seraphim team has more than 100 years' experience, having invested in over 180 early and growth stage businesses. For more information, please visit: http://www.seraphimcapital.co.uk/
Assets:
Other assets available at https://www.iceye.com/press .
Download by clicking: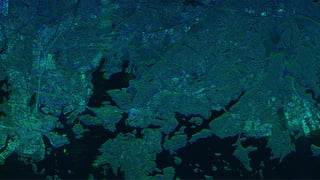 "An aerial radar image of Helsinki, Finland, taken by ICEYE in 2016."

ICEYE logo.
SUBSCRIBE TO ICEYE PRESS RELEASES
Get the latest news and updates from ICEYE directly to your email. Don't forget to follow us on @iceyefi & on LinkedIn. For press inquiries and further materials please refer to our Press section.