Finnish SAR satellite manufacturer to support Norwegian provider of ground station and earth observation services with access to the world's first SAR microsatellite in orbit.
Helsinki, FINLAND – March 7, 2018 – ICEYE, the leader in synthetic-aperture radar (SAR) technology for microsatellites, today announced an agreement with Kongsberg Satellite Services (KSAT) to purchase SAR satellite tasking and data from ICEYE. The maritime and ice monitoring data will be collected with ICEYE-X1, ICEYE's first satellite in orbit, which was successfully launched in January.
"ICEYE was initially started with a focus on actively monitoring changes in sea ice and maritime environments as a whole," said Rafal Modrzewski, CEO and co-founder of ICEYE. "We've evolved to support many different industries with our earth observation data services. Working alongside KSAT, another fellow Nordic company, we are excited to provide the company with greater visibility into their areas of interest and together push the envelope forward for ice and maritime monitoring."
Norway-based KSAT is a provider of global ground station and Earth observation services. With interconnected and unique polar ground stations in the Arctic and in Antarctica, a growing mid-latitude network, the company operates more than 130 antennas in an interconnected network for access to polar orbits. KSAT currently supports more than 100 satellite missions, including ICEYE-X1, with ground station services.
"As a world leading provider of near real-time information services KSAT is generally interested in any new SAR mission to support the evolving user requirements. We see the ICEYE mission as an interesting contribution to complement our existing portfolio of multi-mission SAR based services", says Jan Petter Pedersen, Senior Vice President at KSAT.
ICEYE is planning to launch at least two additional missions throughout the remainder of 2018. The missions, ICEYE-X2 and ICEYE-X3, will help to further develop and demonstrate the company's SAR sensor and data acquisition capabilities for select customers.
# # # # #
---
Media Contact:
Nina Soleng
KSAT, Kongsberg Satellite Services
nina@ksat.no
About ICEYE
ICEYE aims to provide democratized access to reliable earth observation data through developing efficient SAR sensors and microsatellites, enabling everyone to make better decisions. Through an imaging service available anywhere around the globe, anytime, and with response times measured in just few hours, ICEYE helps clients resolve challenges in segments such as maritime, disaster management and security and intelligence. ICEYE is the first organization in the world to successfully launch SAR microsatellites and has commenced its commercial data operations in the first half of 2018. For more information, please visit: www.iceye.com
About Kongsberg Satellite Services (KSAT)
Kongsberg Satellite Services AS (KSAT) is a commercial Norwegian enterprise, which provides ground station and earth observation services for polar orbiting satellites. KSAT is the leading provider of Ground Station Network services for the New Space industry, owning and operating a Global Ground Station Network consisting of 20 sites.
KSAT has supplied sophisticated Maritime Monitoring services dating back to the 1990s. KSAT´s owned by Space Norway, a state-owned enterprise of the Ministry of Trade, Industry and Fisheries, and Kongsberg Defence and Aerospace, part of KONGSBERG GROUP, one of Norway's largest industrial groups. www.ksat.no
Assets:
Other assets available at https://www.iceye.com/press .
Download by clicking: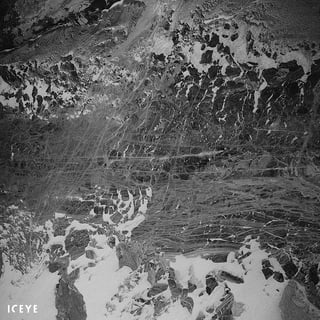 "Gulf of Finland sea ice between Helsinki and Tallinn on 25th of February 2018, imaged with ICEYE-X1."

ICEYE logo.

KSAT Kongsberg Satellite Services logo.
SUBSCRIBE TO ICEYE PRESS RELEASES
Get the latest news and updates from ICEYE directly to your email. Don't forget to follow us on @iceyefi & on LinkedIn. For press inquiries and further materials please refer to our Press section.