download ebook
The Most Impactful Floods of 2022
Floods are one of the most frequent and costly natural disasters. To put this into context, it is estimated that Hurricane Ian caused insured losses of USD 50–65 billion, making it the single largest loss-causing event of 2022.

Using our high-resolution SAR imagery, third-party data, and ML, ICEYE delivered essential observation data for improving disaster response and flood risk management for insurers and public sector organisations throughout the year.

In this eBook, you will find:

- Reliable flood extent and depth data for 9 significant flood events of 2022 that happened in North America, Europe, Australia and Japan

- Previews of our full analyses with accurate observation data down to the building level

- A summary of ICEYE's persistent flood monitoring workflow

Download your eBook now.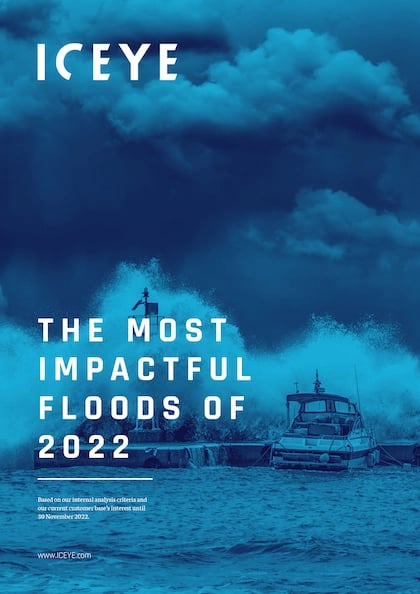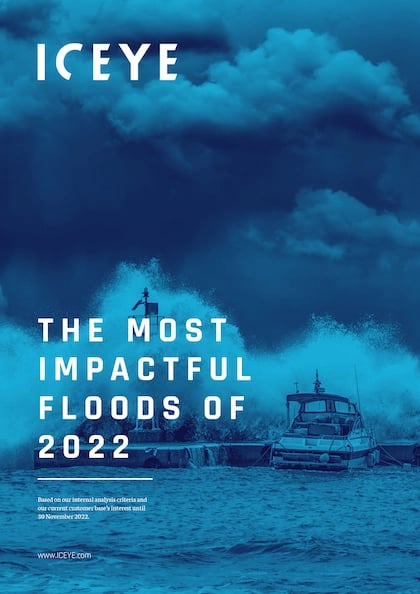 ICEYE Persistent Flood Monitoring
near real-time situational awareness with NATHAN UHLENBROCK