Daily coherent ground track repeat
Capability demonstration
Persistent monitoring at its finest
Get daily detailed change detection from SAR satellites
World's first
ICEYE is the first new space company to deliver Daily Coherent Ground Track Repeat, a capability that enables extremely high-precision daily change detection.
HIGHLY ACCURATE
Detect detailed changes on the ground, such as vessel movement, construction, infrastructure integrity - daily, in all weather and darkness.
TRUE PERSISTENT MONITORING
Measure highly detailed ground disturbances from space, such as car tracks on gravel roads and detailed terrain elevation changes.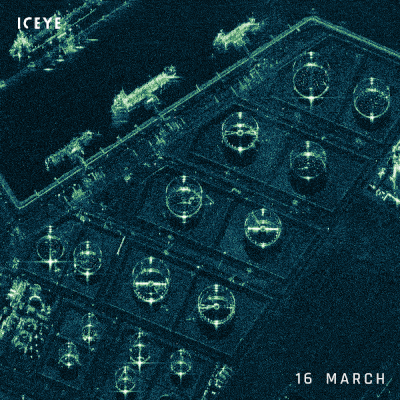 Daily Coherent Ground Track Repeat - how does it work?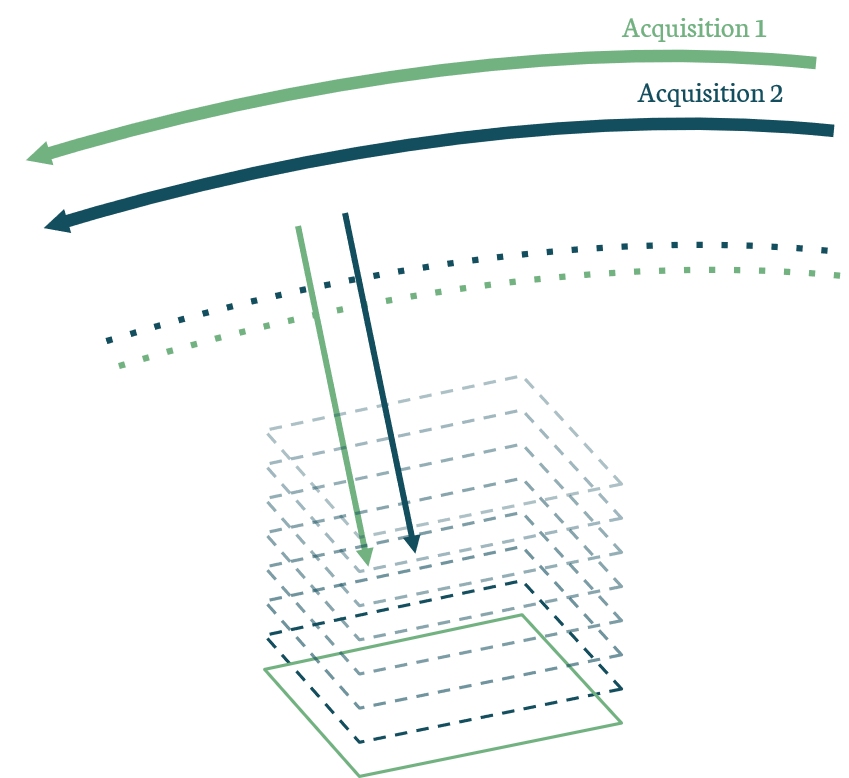 Maintaining very precise satellite passes over a location makes it possible to acquire identical SAR images every 24 hours.
This allows the extraction of detailed information about ground changes at a level non-coherent imagery cannot achieve, further enabling automated persistent monitoring.
With this capability, ICEYE enables a more frequent and consistent level of persistent monitoring than has ever been possible before.
Amplitude change detection
Clear and precise indication of small changes over time.
Difference between stacked images visualized in colors.
On the right, blue is a "positive" change, red is a "negative" change.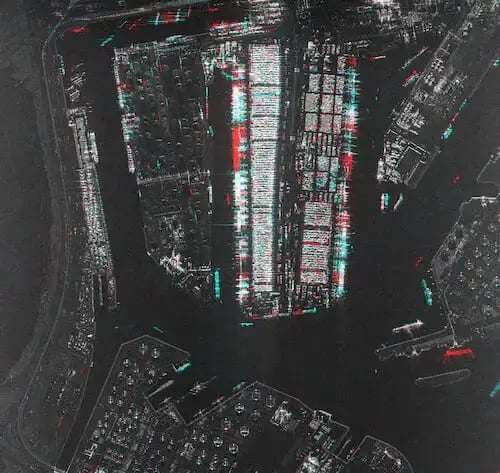 Coherent change detection
Advanced and most precise change detection method.
Detect changes between two images that are not visible to the human eye.
On the right, comparison of two consecutive CCD analyses. What has changed between consecutive days appears dark, what remains the same appears bright.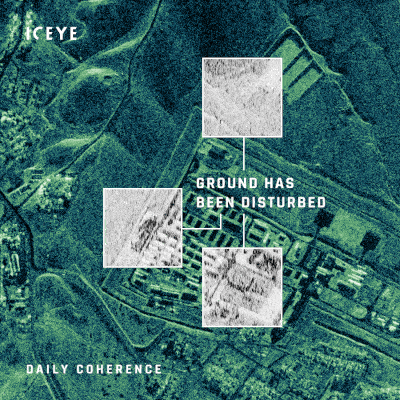 World's first daily coherent GTR dataset
The dataset includes three Daily Coherent GTR images in ICEYE's Spot imaging mode of Port of Rotterdam, the Netherlands.
DOWNLOAD DATA