ICEYE story
The Story of ICEYE is not about us. It is about you. The story of ICEYE is about the users of our Earth observation data. Individuals within government and business organisations, who are solving some of the hardest problems the world faces today.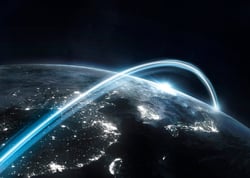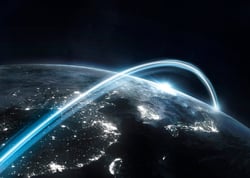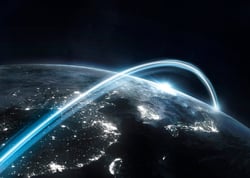 What would you do with actionable information about every square meter on Earth, updated every single hour?
The world currently faces three key problems around Earth Observation Data: reliability, timeliness, access. To address these issues directly, the ICEYE radar satellite constellation is here to change the way we look at our world from space.
RELIABLE DATA
Radar imaging makes it possible to see the surface of the Earth through clouds and even in total darkness. Governments and businesses can now look at their locations of interest 24/7.
TIMELINESS
The ICEYE satellite constellation provides you with new images of the same location every hour. Tracking all changes that happen even within individual days is finally possible.
GLOBAL ACCESS
To make better decisions, you need to have the right information at the right time. ICEYE provides easy and flexible access to Earth observation data.
Every Square Meter, Every Hour
ICEYE SAR Satellite Constellation
ICEYE History
Read about the main milestones in ICEYE's timeline.
2012 - 2014 IDEA & FEASIBILITY
The ICEYE team originated from the university nanosatellite group Aalto-1. There was a joint course organized by the Aalto Business School and the Stanford University Technology Ventures program, which called for technical teams to join. The course took place during the spring term of 2012. The team had to become experts in every piece of design and implementation of Synthetic Aperture Radar - learning by doing was a defining characteristic of the team from early on. The first prototypes in hardware development can look pretty crude, but it turns out that there are no shortcuts.
11/2015
ICEYE has secured $2.8M in R&D funding from SME Instrument within EU Horizon 2020 as well as $2.8M financing from True Ventures, with participation from Lifeline Ventures and Founder.org.
08/2017
A-round of $13M in funding, including an $8.5M financing round led by Draper Nexus. This $8.5M round also included participation from True Ventures, Lifeline Ventures, Space Angels, and Draper Associates. Additional funding was received from Finnish Funding Agency for Innovations.
01/2018
ICEYE-X1 is ICEYE's first proof-of-concept microsatellite mission with a SAR sensor as its payload. It was launched on January 12th, 2018. ICEYE-X1 is also the world's first SAR satellite in this size (under 100 kg), enabling radar imaging of the Earth through clouds and even in total darkness. The satellite is the very first Finnish commercial satellite.
05/2018
ICEYE's $34M Series B funding round includes financial backing from previous investors True Ventures, Draper Nexus, Draper Associates, Seraphim Capital and Space Angels. The funding round is joined by new ICEYE investors OTB, Tesi, Draper Esprit and Promus Ventures. To date, ICEYE has raised a total of $53M, including government financing from Finland and the EU's Horizon 2020 program.
12/2018
The ICEYE-X2 satellite was delivered into orbit via Spaceflight's SSO-A: SmallSat Express mission aboard a SpaceX Falcon 9 rocket on December 3rd, 2018, from Vandenberg Air Force Base, California. The launch represents ICEYE's second satellite successfully placed into orbit within one year and made history as the first-ever Finnish-Polish satellite.
07/2019
ICEYE reported a successful launch of 2 SAR Satellites. These SAR units were launched on a rideshare mission managed by Exolaunch on July 05 2019.
10/2019
ICEYE announced that its recently developed Spot imaging mode, which enables very high-resolution radar imaging from the company's satellite constellation, is now commercially available to its customers around the world.
09/2020
ICEYE has closed a larger than planned $87M Series C funding round. This round included participation from return investors True Ventures, OTB Ventures, Finnish Industry Investment (Tesi), Draper Esprit, DNX Ventures, Draper Associates, Seraphim Capital, Promus Ventures and Space Angels. The funding round is joined by New Space Capital and Luxembourg Future Fund. To date, ICEYE has raised a total of $152M in financing.
01/2021
ICEYE launched 3 more SAR satellites on SpaceX's Falcon 9 smallsat rideshare mission via EXOLAUNCH. After commissioning these 3 new spacecraft, ICEYE operates the world's largest, most agile SAR satellite constellation, providing global commercial access and persistent monitoring.
07/2021
ICEYE launched 4 SAR satellites into orbit on SpaceX's Falcon 9 smallsat rideshare mission via EXOLAUNCH. With this launch, ICEYE has successfully brought 14 satellites into orbit, including both commercial and dedicated customer missions.
01/2022
ICEYE successfully launched its 15th and 16th SAR satellites into orbit, including the first satellite built, licensed and operated by ICEYE US. The satellites were launched on the SpaceX Transporter-3 smallsat rideshare mission with Exolaunch from Cape Canaveral, Florida.
02/2022
ICEYE closed a $136M Series D funding round, led by long-standing investor Seraphim Space. New strategic investors to ICEYE also include BAE Systems, Kajima Ventures, and Tokio Marine. In addition, Molten Ventures, OTB Ventures, True Ventures, C16 Ventures, Chione Ltd, Services Group of America, the UK's National Security Strategic Investment Fund (NSSIF), Space Capital and Promus Ventures have also participated in the funding round.
05/2022
ICEYE successfully completed its largest satellite launch, placing five new SAR satellites into orbit. All spacecraft were launched on SpaceX's Falcon 9 smallsat rideshare mission via EXOLAUNCH from Cape Canaveral, Florida.
Trust center
Your source for our latest security and compliance information.
To demonstrate our commitment to providing customers with high-quality products and services, ICEYE has significantly invested in maintaining certifications in the following industry standards.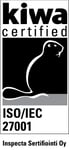 ISO/IEC 27001:2013
ICEYE is ISO 27001:2013 certified. This is the highest level of global information security assurance available today. Our certification provides customer assurance that ICEYE meets stringent international standards on security. Learn more about ISO/IEC 27001:2013.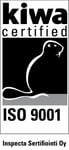 ISO 9001:2015
ICEYE is ISO 9001:2015 certified. ISO 9001 is the world's most recognized quality management system standard. This certification provides customer assurance that ICEYE has a systematic way to meet complex customer requirements and regulatory obligations through the development of consistent products and services. Learn more about ISO 9001:2015.
ICEYE offices across the globe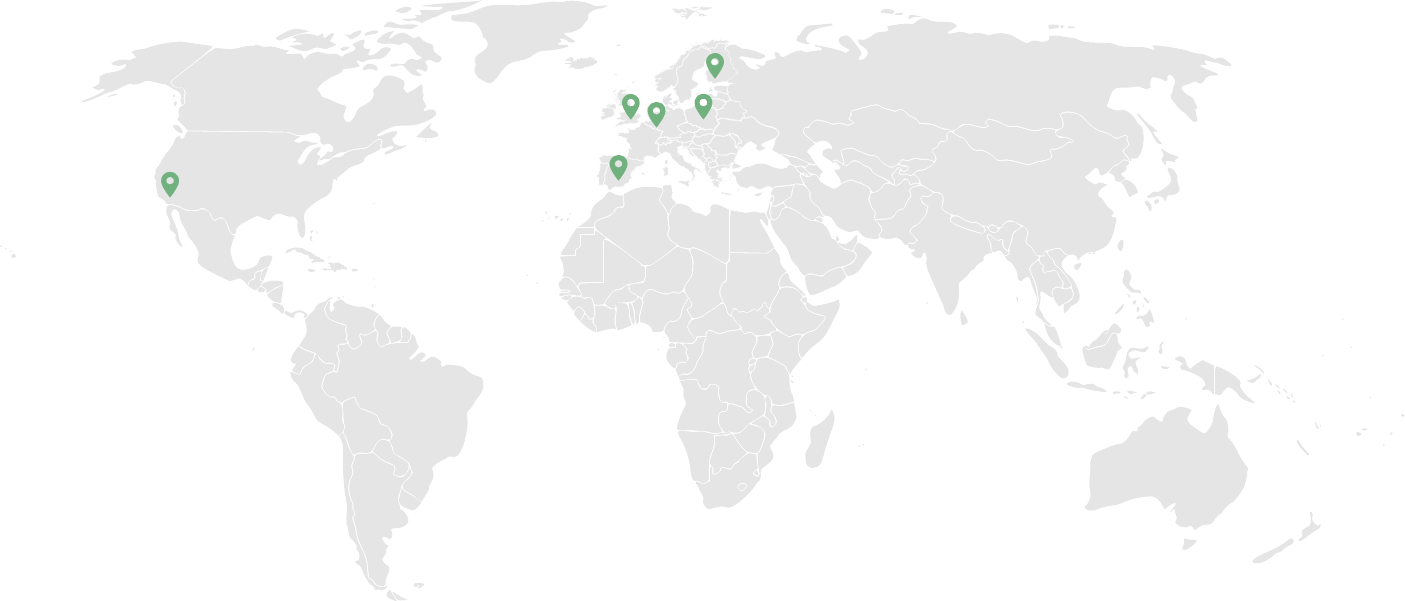 Luxembourg city
Luxembourg
We're hiring!
We are a team of experts from a wide range of areas including engineering, software development and radar technology. With colleagues from over 45 countries, we enjoy working in a multicultural and dynamic New Space environment and solving challenges that matter.