PERSISTENT MONITORING
IT'S A NEW ERA IN CHANGE DETECTION
Truly effective change detection requires persistent monitoring. ICEYE's constellation of small and agile radar satellites unlock unprecedented access to truth data on any location on Earth – day and night, in any weather, and multiple times per day.
GET SITUATIONAL AWARENESS OF FLOODS IN NEAR REAL-TIME
Access completely new levels of situational awareness with ICEYE's natural catastrophe monitoring solutions. Make critical and timely decisions based on truth data of any location on Earth – day and night and in any weather.
Flood Monitoring
Help insureds when they are most in need with ICEYE's Flood Monitoring solution. Access completely new levels of global hazard and damage data, including flood extent and identification of impacted structures – all in near real-time.
FLOODING ALONG THE USA-CANADA BORDER
Download ICEYE Flood Briefing on the flooding along the USA-Canada Border in November 2021.
Monitor any location on earth in near real-time
Only SAR (Synthetic-Aperture Radar) satellites are capable of imaging locations at night and through clouds, fog and smoke. And only ICEYE's constellation of SAR satellites is capable of acquiring coherent Ground Track Repeat (GTR) images of the exact same location every 24 hours – enabling unprecedented change detection and response. Choose to receive daily data on your area of interest (AOI) or launch a custom mission.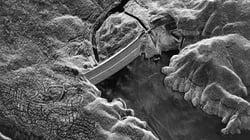 SAR data
Take decision-making to new heights. Receive daily coherent images of your location of interest showing exactly what's changed and what hasn't.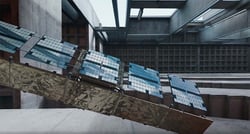 Satellite Missions
Detect changes with daily and even sub-daily revisits of your location. Our small and agile satellites can be launch-ready within 15-24 months.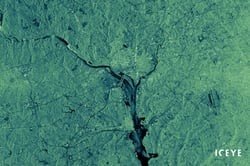 20 January 2022
ICEYE US Wins Contract To Participate in National Reconnaissance Office's Broad Agency Announcement For Commercial Radar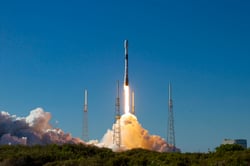 13 January 2022
ICEYE Expands World's Largest SAR Satellite Constellation; launches first U.S. built spacecraft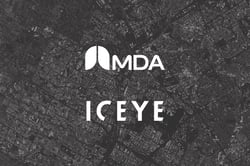 15 December 2021
MDA and ICEYE Sign Agreement to Integrate X-band SAR Satellite Into MDA's CHORUS™ Constellation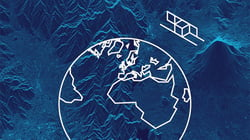 27 December 2021
Highlights of 2021
Years go by fast. By the time one ends, it's easy to forget everything that has happened over the past 365 days. Now, as 2021 comes to a close, we'd like to take a look back.…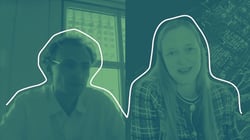 26 November 2021
Designing Parametric Insurance Products with ICEYE's Flood Monitoring Technology
How do you bring about innovation in flood insurance with new technology and capabilities, leaving no room…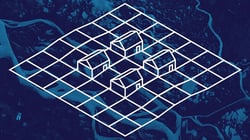 25 November 2021
This Is Where Earth Observation Comes In
Geospatial intelligence is critical to help respond to the perils caused by climate change. New Earth observation…
STAY IN THE KNOW
Our clients have access to near real-time SAR satellite data to accurately and quickly respond to natural disasters, improve their decision-making, and ultimately transform their customer experience.
Contact us
Subscribe to natcat insights