New VP brings over 20 years of experience across the international aerospace sector.
Helsinki, FINLAND – February 27, 2019 – ICEYE, an Earth observation company creating the world's largest synthetic-aperture radar (SAR) satellite constellation, today announced the appointment of Steve Young, a seasoned space and aerospace professional, as Vice President, Business Development and Sales. The appointment is a clear statement of ICEYE's intent to continue to deliver further value to its customers with space-based radar imaging services.
Prior to joining ICEYE, Steve worked at BAE Systems, most recently as Campaign Director, Typhoon and Chief of Staff. In 2015, he helped co-found the New Space company Earth-i, a high-resolution satellite imaging provider, after a previous role as the Head of Business Development and Sales for Surrey Satellite Technology Limited (SSTL). In 2011 he was made fellow of the Royal Aeronautical Society.
With Young's guidance, ICEYE aims to develop its business alongside the company's technology, service, value proposition and market offering.
"The team at ICEYE is already delivering SAR imaging from satellites so small, that they were deemed impossible just a few years ago," said Steve Young, Vice President, Business Development and Sales, ICEYE. "We're providing a value proposition that hasn't been available before now and I feel extremely privileged to have the opportunity to be a part of this exciting and innovative organization."
"Steve Young brings ICEYE the kind of experience and expertise that helps us focus on the value we create for our customers, while we continue to grow," said Rafal Modrzewski, CEO and co-founder, ICEYE. "We are looking forward to his contributions in supporting and furthering ICEYE's goals to provide customers with the most timely, reliable SAR data available."
The timing of the appointment coincides with the appointment of Leola Moss, Vice President, Product Delivery and Operations. Expanding the team with additional senior and experienced aerospace professionals, highlights ICEYE's goals to continue to lead the market in the availability of timely, easy-to-access, SAR satellite data.
ICEYE launched its second satellite mission, ICEYE-X2, on Dec. 3, 2018. ICEYE will launch additional SAR satellites throughout 2019 to extend the company's SAR satellite constellation, supporting a wide range of governmental and commercial industries.
# # # # #
---
Media Contact:
About ICEYE
ICEYE empowers others to make better decisions in governmental and commercial industries by providing access to timely and reliable satellite imagery. The company is tackling this crucial lack of actionable information with world-first aerospace capabilities and a New Space approach. ICEYE's radar satellite imaging service, with coverage of selected areas every few hours, both day and night, helps clients resolve challenges in sectors such as maritime, disaster management, insurance, finance, security and intelligence. ICEYE is the first organization in the world to successfully launch synthetic-aperture radar (SAR) satellites with a launch mass under 100 kg. For more information, please visit: www.iceye.com
Assets:
Other assets available at https://www.iceye.com/press.
Download images by right-clicking and selecting "save link as":

ICEYE logo.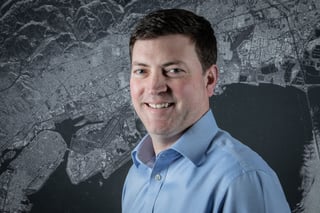 Steve Young, VP, Business Development and Sales, ICEYE
SUBSCRIBE TO ICEYE PRESS RELEASES
Get the latest news and updates from ICEYE directly to your email. Don't forget to follow us on @iceyefi & on LinkedIn. For press inquiries and further materials please refer to our Press section.