Launch of ICEYE-X2 on Spaceflight's SSO-A: SmallSat Express mission makes history as first ever Finnish-Polish satellite.
Helsinki, FINLAND – December 3 – ICEYE, an Earth observation company creating the world's largest Synthetic-aperture radar (SAR) satellite constellation, today confirmed that the launch of its satellite mission ICEYE-X2 has been successful. Communications with the satellite were successfully established at 19:58 CET, after the satellite was delivered into orbit via Spaceflight's SSO-A: SmallSat Express mission aboard a SpaceX Falcon 9 rocket.
Now in a sun-synchronous low Earth orbit, ICEYE-X2 is being commissioned for radar imaging. Launched from the Vandenberg Air Force Base in California, the launch represents ICEYE's second satellite successfully placed into orbit within one year and marks a crucial step towards the company's goal of creating the world's largest SAR satellite constellation by the end of 2019.
"If it weren't for the incredible hard work of our teams, as well as the continued support from our investors and advisors, we would not be where we are today," said Rafal Modrzewski, CEO and co-founder of ICEYE. "Although there's always challenging work to be done, we are extremely proud of the progress we've made within just one year. We're excited for what is to come in the near future and look forward to pushing the boundaries of what is possible even further."
Building upon ICEYE's successful first mission ICEYE-X1, ICEYE-X2 has greatly increased in-orbit performance over its predecessor. These advancements include a significantly improved imaging resolution and the addition of propulsion for orbital adjustments, among others. The ICEYE-X2 satellite mission is aiming for further improvements in ICEYE's SAR imaging technology, and for the active delivery of SAR satellite imagery to initial customers.
Launched in January 2018 on-board India's PSLV-C40 rocket, ICEYE-X1 was the world's first SAR satellite under 100 kg placed into orbit. ICEYE-X1 successfully collected more than 600 images throughout its mission. By the end of 2019, ICEYE is on track to launch a total of 8 additional satellites.
# # # # #
---
Media Contact:
About ICEYE
ICEYE empowers others to make better decisions in governmental and commercial industries by providing access to timely and reliable satellite imagery. The company is tackling this crucial lack of actionable information with world-first aerospace capabilities and a New Space approach. ICEYE's radar satellite imaging service, with coverage of selected areas every few hours, both day and night, helps clients resolve challenges in sectors such as maritime, disaster management, insurance, finance, security and intelligence. ICEYE is the first organization in the world to successfully launch synthetic-aperture radar (SAR) satellites with a launch mass under 100 kg. For more information, please visit: www.iceye.com
Assets:
Other assets available at https://www.iceye.com/press.
Download images by right-clicking and selecting "save link as":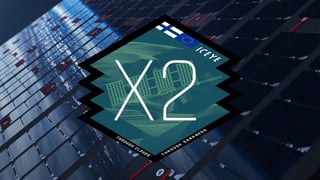 "ICEYE-X2 SAR satellite mission concept art."
"An artist's depiction of ICEYE-X2 SAR satellite in orbit."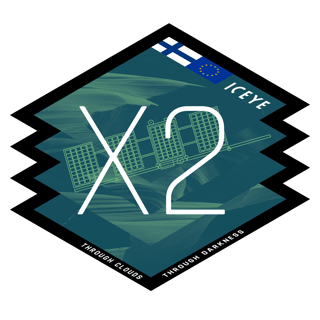 ICEYE-X2 SAR Satellite Mission Logo.

ICEYE logo.
SUBSCRIBE TO ICEYE PRESS RELEASES
Get the latest news and updates from ICEYE directly to your email. Don't forget to follow us on @iceyefi & on LinkedIn. For press inquiries and further materials please refer to our Press section.