ICEYE is currently delivering SAR Data Services from the World's most advanced radar imaging satellite constellation designed for Persistent Monitoring. Data from these new spacecraft will be available to customer orders after further calibration.
Helsinki, FINLAND – February 25, 2021 – ICEYE, the global leader in persistent monitoring with radar satellite imaging, published today its first set of images from the three ICEYE SAR satellites launched at the end of January by the SpaceX Transporter-1 mission. All three spacecraft have successfully completed initial operations and are now progressing through the calibration process. Once the calibration stage and final preparations are completed, the spacecraft will become commercially available for customers to order images. Radar satellite imaging is used to monitor locations of interest both day and night, and even through cloud cover.
"With the largest fleet of SAR satellites in the world, optimized for mission specific performance, ICEYE is uniquely positioned to deliver best-in- class persistent monitoring performance," said Rafal Modrzewski, CEO and Co-founder of ICEYE. "Seeing the first images from new spacecraft is always an exciting time. Each of the frames represent a massive amount of effort from our team."
Below, a selected gallery of radar satellite images from the three newest SAR satellites from ICEYE. Some of these images were taken as early as February 15, less than a month after launch.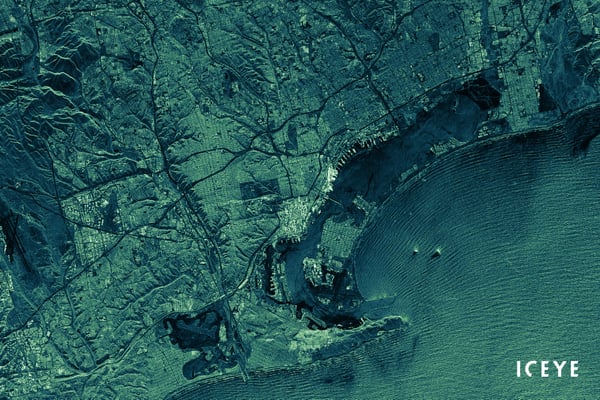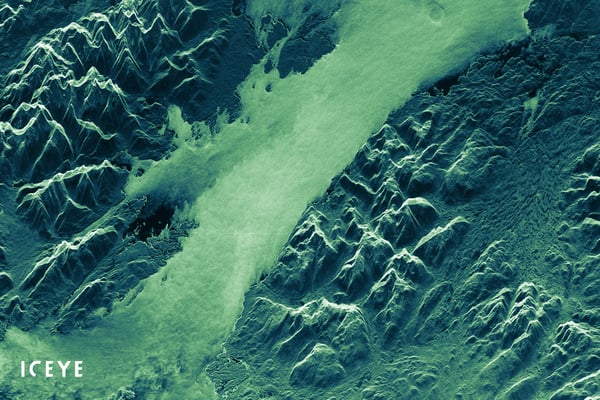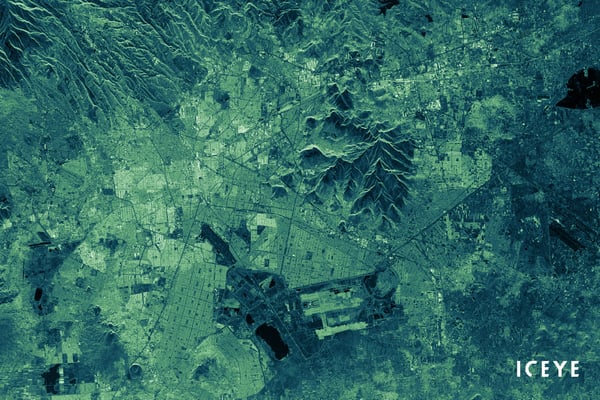 ICEYE radar satellite images from California, Alaska, and Mexico.
"Once we complete the calibration of these spacecraft, ICEYE will have the world's largest SAR constellation." said Jerry Welsh, CEO ICEYE U.S. "As our constellation expands, we improve our target revisit capabilities. Thanks to our optimized design, we are able to capture even the most target congested areas and provide unmatched persistent monitoring capabilities."
# # # # #
---
Media Contact:
About ICEYE
ICEYE empowers commercial and government partners with unmatched persistent monitoring capabilities for any location on Earth. The company helps customers make informed, data-driven decisions to address time-critical challenges in various industries, to ensure infrastructure safety, and to protect the environment. ICEYE's radar satellite imaging service, designed to deliver very frequent coverage, both day and night, helps clients resolve challenges in sectors such as maritime, disaster management, insurance, and finance. For more information, please visit: www.iceye.com
Assets:
Other assets available at https://www.iceye.com/press.
Download images by right-clicking and selecting "save link as":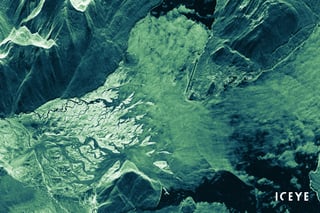 "A radar image of Wrangell, a city located in the northwest corner of Wrangell Island, Alaska, U.S., acquired with an ICEYE SAR satellite launched in January 2021."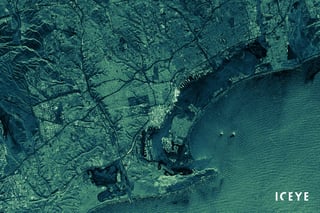 "ICEYE SAR image of San Diego, California. The image was acquired with one of the recently launched three ICEYE SAR satellites."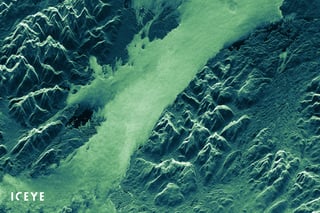 "A recent radar image from Alaska, U.S., showing Etolin Island to the left, and the Prince of Wales Island to the right. The image was taken with an ICEYE SAR satellite launched in January 2021."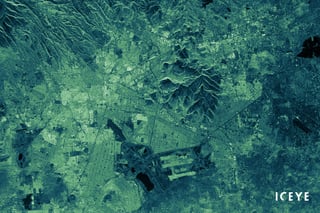 "One of the early radar images acquired with the recently launched ICEYE SAR satellites. This image shows Mexico City, Mexico."

ICEYE logo.
SUBSCRIBE TO ICEYE PRESS RELEASES
Get the latest news and updates from ICEYE directly to your email. Don't forget to follow us on @iceyefi & on LinkedIn. For press inquiries and further materials please refer to our Press section.