European Space Agency's data assessment of ICEYE's SAR Satellite Constellation continues through the Earthnet Data Assessment Pilot (EDAP) framework.
Helsinki, FINLAND – August 1, 2019 – ICEYE, the global leader in small satellite synthetic-aperture radar (SAR) technology, today announced its SAR satellite constellation is now considered a Third Party Mission under evaluation for the European Space Agency (ESA). As a result, a continued analysis of ICEYE's SAR data from its satellites will be performed under the framework of the Earthnet Data Assessment Pilot (EDAP). In the framework of the Earthnet programme, ESA and its Member States continue to stimulate global cooperation between space actors around activities aiming to acquire and share resources and knowledge on our planet for the benefit of all citizens.
European Space agency announced on July 29th, that it was decided to continue its data assessment of three different satellite constellations of ICEYE, Planet, and Spire. These constellations are considered as Third Party Missions under evaluation.
Giuseppe Ottavianelli, Earthnet programme manager, explains: "It will be key to increase knowledge about the data quality of these constellations and to foster data interoperability. The activity will also raise awareness about the potential for scientific studies and new EO applications".
On the one side, the evaluation will tackle calibration and validation activities, and assess the products' specifications. On the other side, the evaluation will also allow any interested user to investigate the suitability of the data for scientific and R&D activities.
"ICEYE's SAR satellite constellation being considered a Third Party Mission under evaluation for the European Space Agency helps users explore our data for their purposes. This framework helps organisations gain access to timely and reliable information, which we're here to provide", said Rafal Modrzewski, CEO and co-founder, ICEYE. "We're proud to have achieved this status with ESA, as it ultimately results in ICEYE data being more widely in use."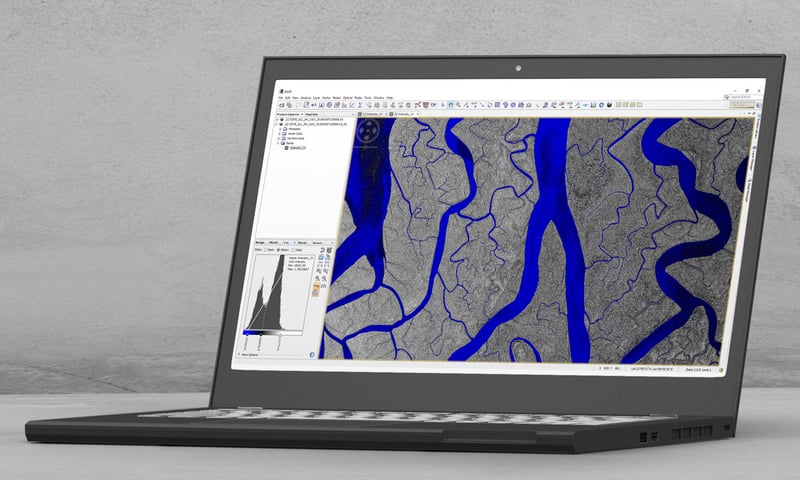 ICEYE SAR satellite data as viewed in the European Space Agency's SNAP tool.
ICEYE continues to grow its current X-band SAR satellite constellation with the objective to provide near real time monitoring capability around the globe, reaching revisit times as low as only a few hours between imaging opportunities. ICEYE developed and successfully launched the first small SAR satellite in the world, ICEYE-X1, in January 2018 and the world's second small SAR satellite ICEYE-X2 in December 2018. A total of 5 SAR units are to be launched throughout 2019 by ICEYE. As the ICEYE SAR satellite constellation grows, the company continues to provide imaging from its units in operation right now.
# # # # #
---
About ICEYE
ICEYE is building and operating its own commercial constellation of SAR satellites, with SAR data already available to customers. ICEYE empowers others to make better decisions in governmental and commercial industries by providing access to timely and reliable radar satellite imagery. The company is tackling the current crucial lack of actionable information with world-first aerospace capabilities and a New Space approach. ICEYE's radar satellite imaging service, designed to deliver coverage every few hours, both day and night, helps clients resolve challenges in sectors such as maritime, disaster management, insurance, and finance. For more information, please visit: www.iceye.com.
Media Contact:
Assets:
Other assets available at https://www.iceye.com/press.
Download images by right-clicking and selecting "save link as":
"A visual showing ICEYE-X2 radar satellite image near the borders of Moldova, Ukraine and Romania."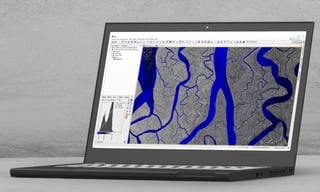 "ICEYE SAR satellite data as viewed in European Space Agency's SNAP tool."

ICEYE logo.

European Space Agency logo.
SUBSCRIBE TO ICEYE PRESS RELEASES
Get the latest news and updates from ICEYE directly to your email. Don't forget to follow us on @iceyefi & on LinkedIn. For press inquiries and further materials please refer to our Press section.