download ebook
Sizing Flood Losses with Accurate Observation Data: The Art of the Possible for (Re)Insurers
The major floods of 2021 were a reminder of the growing influence of extreme weather events on society and global economies, and the ongoing challenge for insurers in attaining accurate loss numbers immediately following a natural disaster.

Explore how a new class of world-monitoring solutions can enable your insurance business to base your decisions on near real-time, accurate flood observation data to size losses better.

Find out more by downloading your eBook now.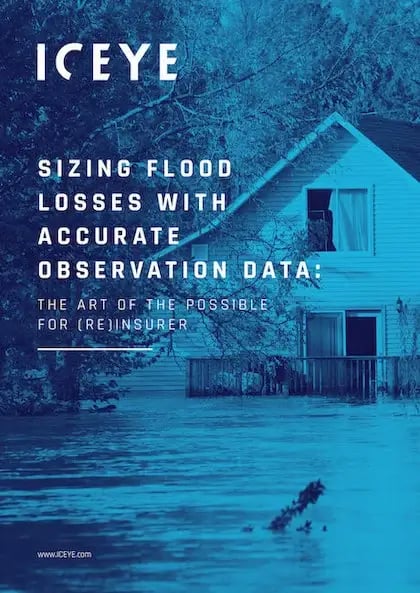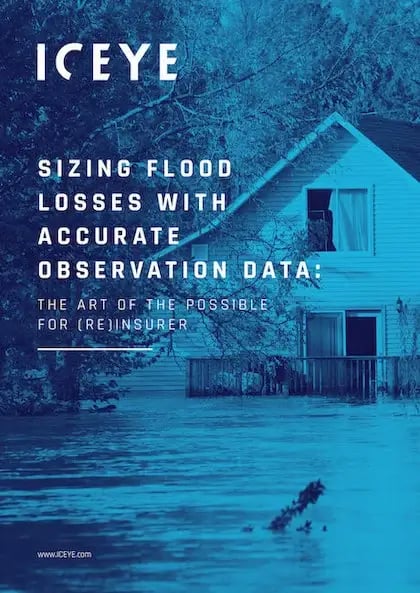 ICEYE Persistent Flood Monitoring
near real-time situational awareness with Stephen Lathrope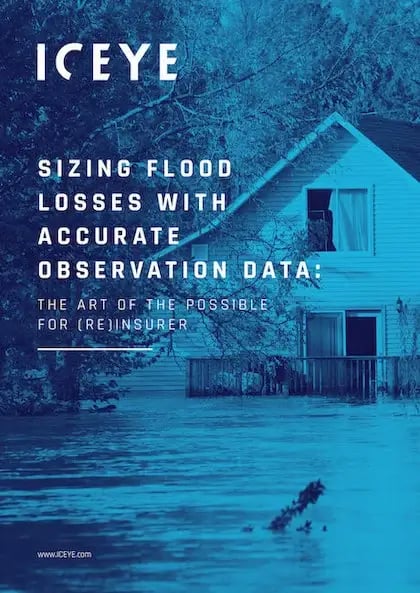 ebook
SIZING FLOOD LOSSES WITH ACCURATE OBSERVATION DATA: THE ART OF THE POSSIBLE FOR (RE)INSURERS
DOWNLOAD ebook