download ebook
RAPID DISASTER RESPONSE IN THE ERA OF CLIMATE CHANGE
As climate change accelerates, satellite-based flood detection can help insurers to play their part in fostering resilience for society at large.

What if your insurance business could make rapid damage assessments and speed up claim payments after large-scale flood events?

Find out more about remote sensing with SAR satellites and their huge potential across the insurance value chain when it comes to responding to natural disasters.

Download your eBook now.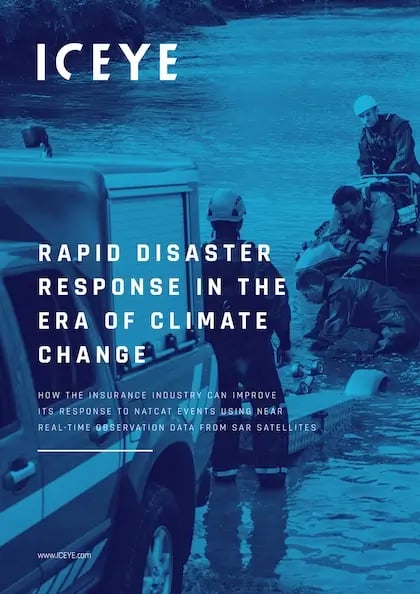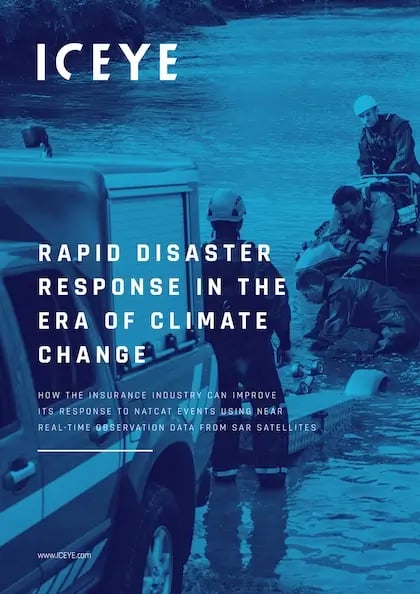 ICEYE Persistent Flood Monitoring
near real-time situational awareness with NATHAN UHLENBROCK