Watch Webinar
See Through the Smoke: Introducing ICEYE Wildfire Insights with Advanced Monitoring and Damage Assessment
According to NOAA, the US wildfires resulted in more than $3.2 billion worth of damages in 2022. While modeling wildfire risk remains a complicated problem, there are areas where insurers and risk practitioners can take advantage of technology to mitigate their losses. One such area is post-event damage assessment, where timeliness and accuracy are of utmost importance.

Currently used methods for estimation rely heavily on publicly available fire perimeters and blanket assumptions of damage within these perimeters, augmented by imagery that is constrained by cloud cover and smoke, and a time-consuming process to integrate into operational decision-making. ICEYE wildfire insights are now being integrated into the EigenPrism platform to enable highly accurate damage estimation within 24 hours of any major wildfire.

During this live webinar, we will discuss the following questions:

1. The challenges of estimating damage using currently available methods.

2. How ICEYE insights is able to leverage SAR technology to generate building level damage assessments within 12-24 hours.

3. How EigenPrism users can incorporate this technology to streamline their wildfire loss estimate workflows.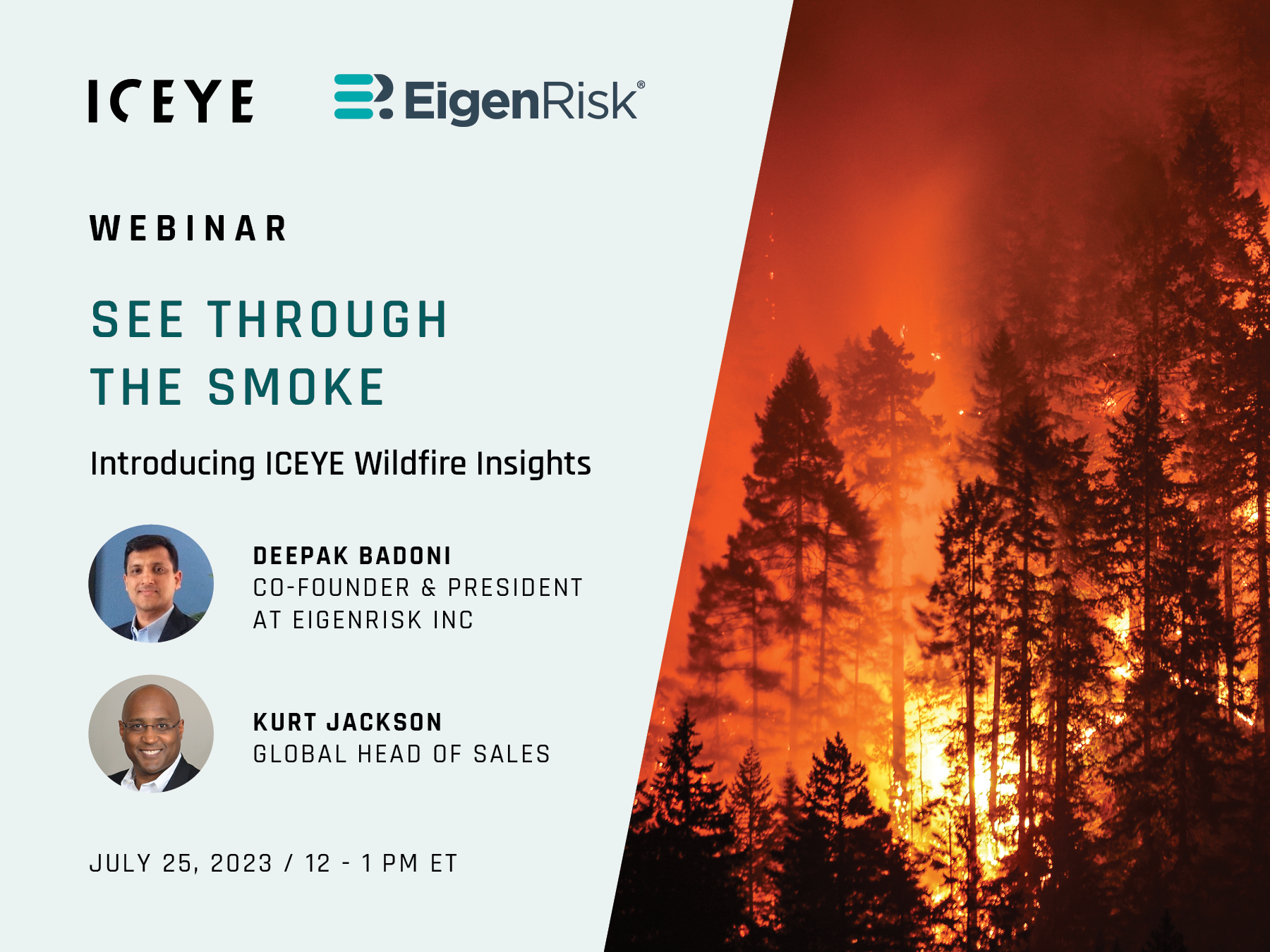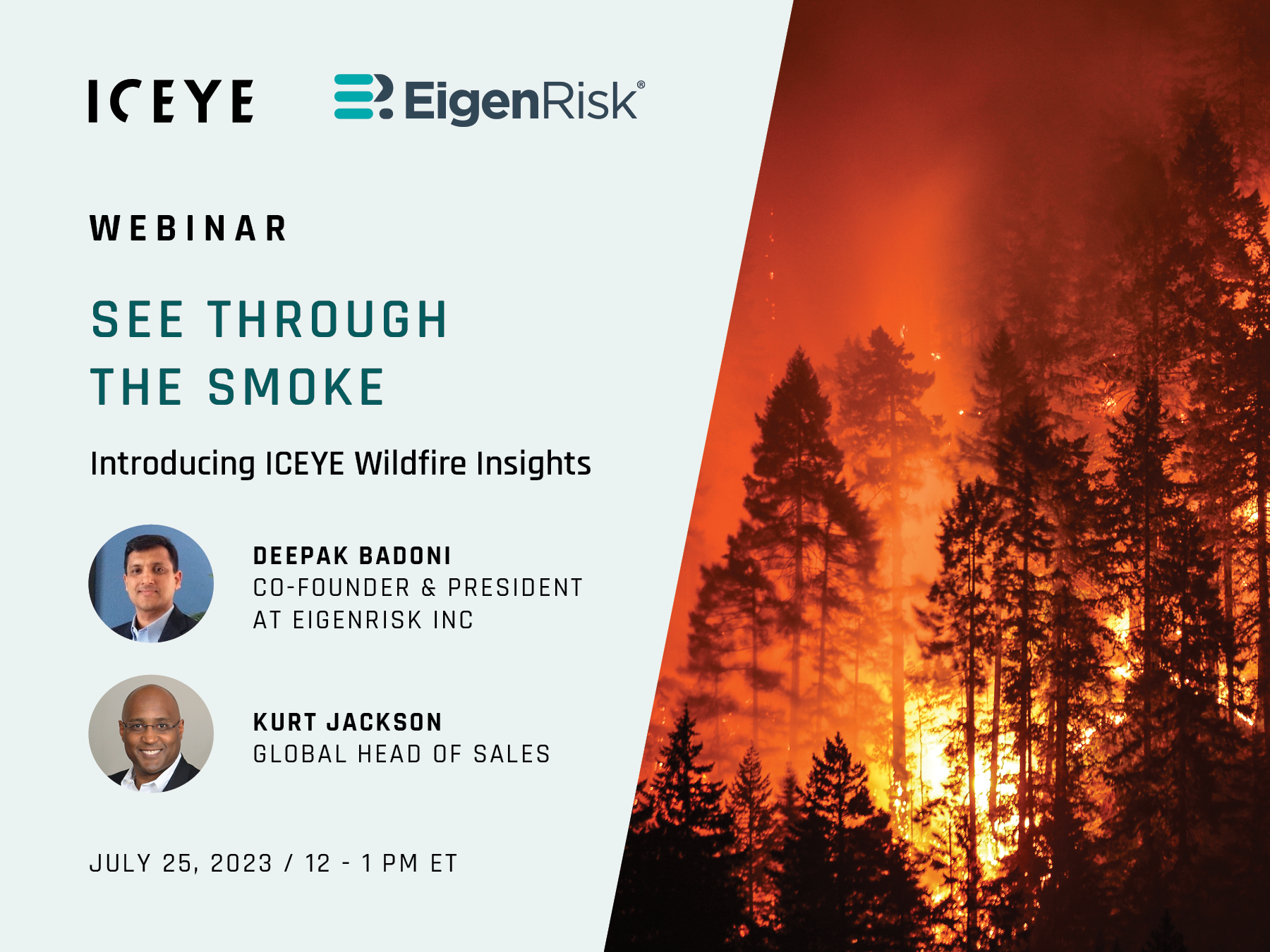 LATEST FLOOD BRIEFINGS
Explore our collection of near real-time flood mapping and analysis from across the globe.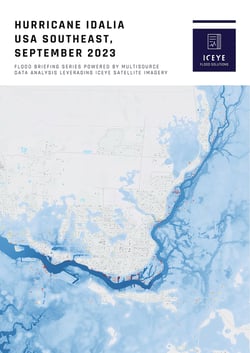 PDF
Flooding from Hurricane Idalia in Southeast US
View ICEYE's flood briefing on the flooding from Hurricane Idalia in Southeast US from September 2023.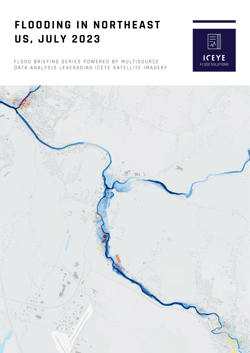 PDF
Flooding in Northeast US
View ICEYE's flood briefing on the flooding in Northeast US from July 2023.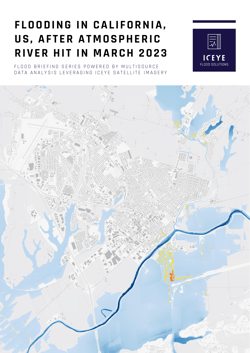 PDF
Flood Briefing: California, US
View ICEYE's flood briefing after atmospheric river hit in California, US