download briefing
thank you for downloading!
Complete your download below and don't forget to check out rest of our briefings.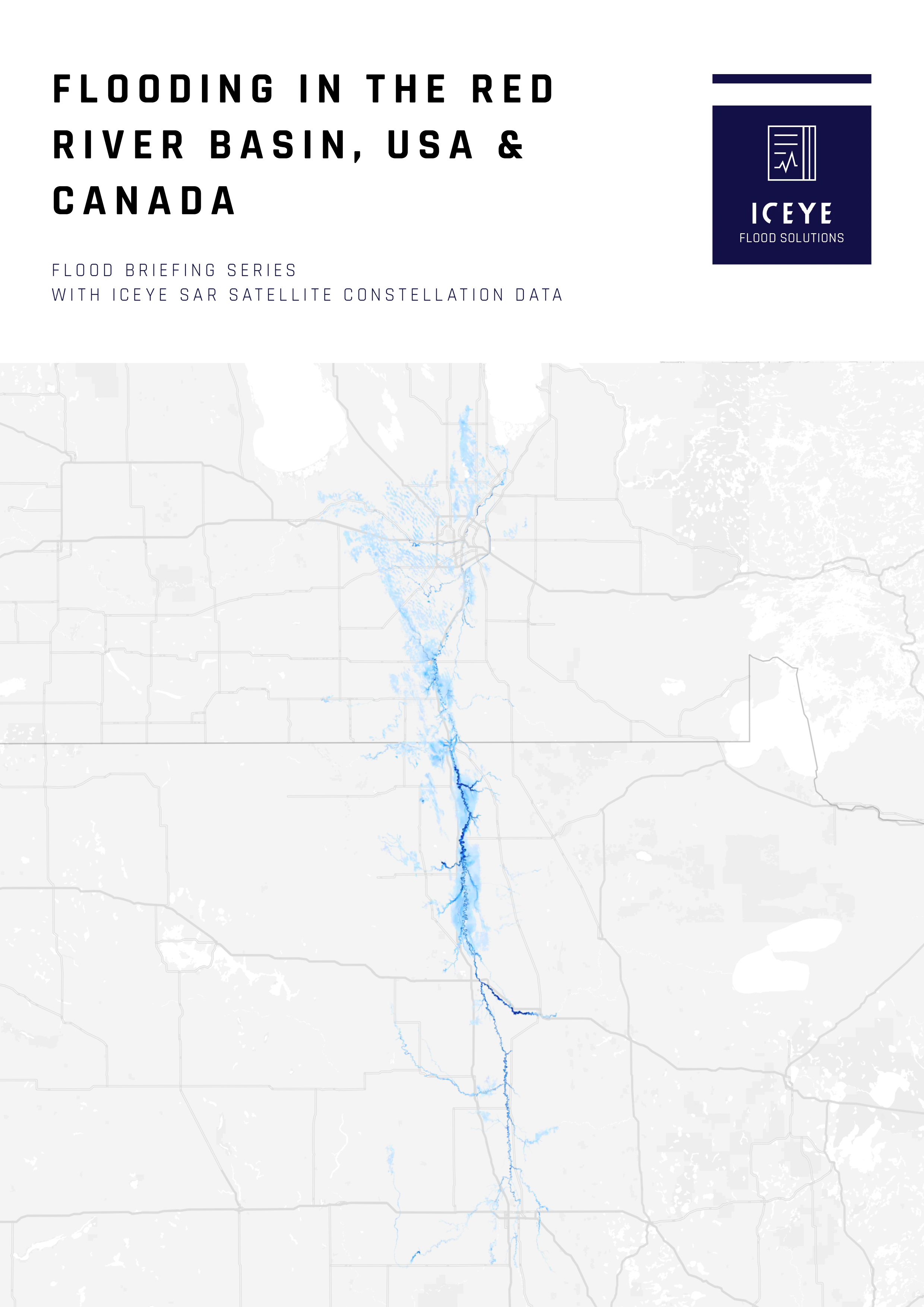 PDF
Flooding in the Red River Basin, USA & Canada
DOWNLOAD NOW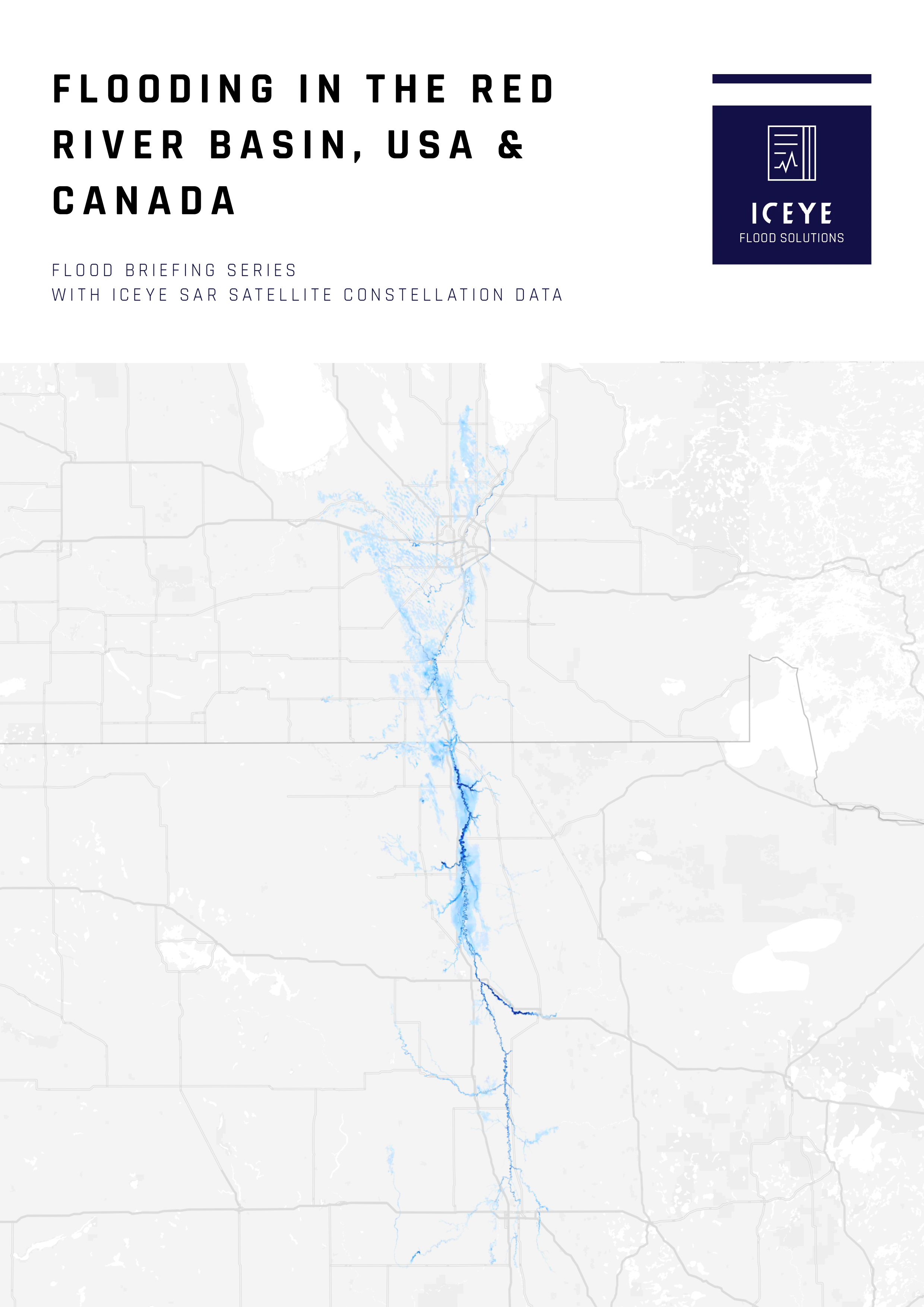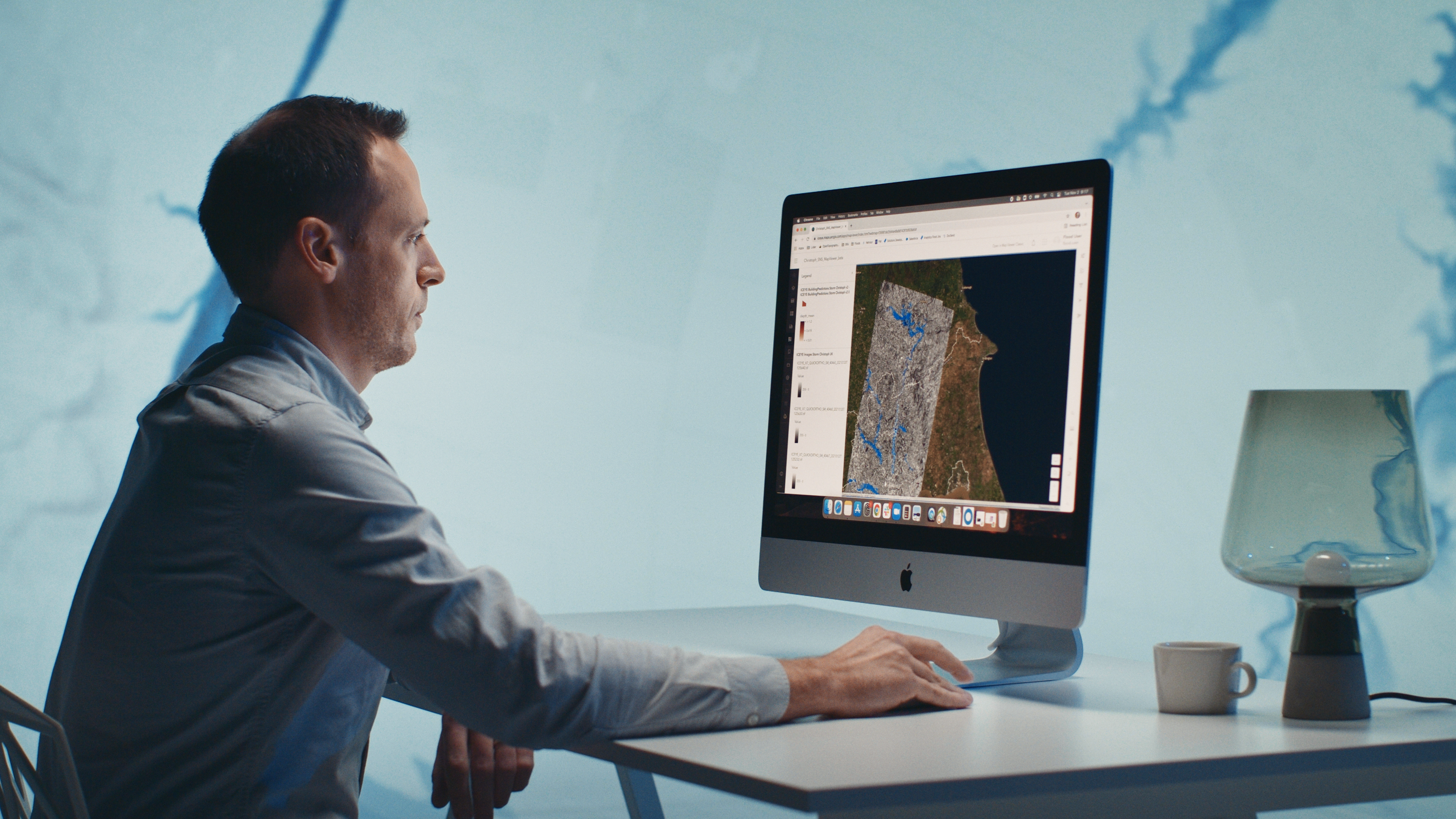 ICEYE Persistent Flood Monitoring
near real-time situational awareness with Nathan Uhlenbrock
ACTIONABLE INSIGHTS
ICEYE bridges the gap between information and actionable data by combining imagery with multiple auxiliary information sources to create fully operationalized flood hazard insights.
NEAR REAL-TIME
We provide near real-time data for flood depth, extent, and duration, within hours of a given flood peak, empowering our clients to calculate losses and carry out disaster response efforts in a more effective and targeted manner.
ALWAYS-ON
Our SAR technology allows our clients to see through darkness and clouds, offering a reliable and consistent method of measuring and reporting flood hazard data before, during, and after the occurrence of a flood event.